Furniture
KOKUYO's furniture business is involved in the production and sale of office furniture and furniture for public spaces, as well as the configuration of various kinds of public and commercial spaces. Together with our customers, we create "spatial values". While providing a full spectrum of services to ensure the successful completion of every project, from initial site status surveys, to development of special designs that fully reflect corporate strategy, work flows, and the distinctive features of each facility.
Since 2003, KOKUYO started to carry out full-scale operations in China. In 2011, we consolidated all of our office furniture marketing, product planning, development, sales, and distribution operations into KOKUYO Furniture Commerce and Trading (Shanghai) Co., Ltd., in order to focus on Chinese domestic demand. Additionally in 2014, the company name was changed to KOKUYO Furniture (China) Co., Ltd., and our target area for business was expanded from the metropolitan area in Shanghai to cover the entire country. This effort to use our line of highly competitive products to expand from Japan to new markets in Asia represents a promising new challenge for the company.
Business Categories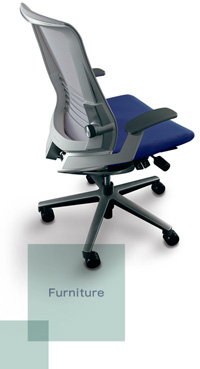 1. Space Design
We support more than 1,000 spatial design projects a year, including offices, hotels, commercial buildings, hospitals, and cultural facilities.
2. Furniture Products
Using physical, psychological, and aesthetic resolutions to problems that we see by focusing on users, we realize designs that are both easy to use and beautiful.
3. Showrooms / Live offices
Please experience the new work style created from actual practice.
Global Expansion
Shanghai Showroom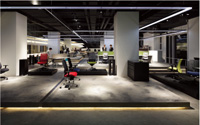 As a base for the KOKUYO brand and to strengthen sales, the Shanghai showroom was opened at People's Square, the center of Shanghai. The Shanghai showroom not only displays products but also contains a live office for the sales and product development teams, and a seminar space for sending information about office -space design.
Singapore Showroom & Live Office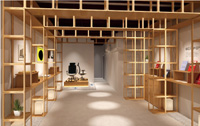 The Singapore showroom and office epitomizes the basic concept of People + Design for office furniture products for Asia and other countries. The showroom will increase KOKUYO brand recognition among global companies, local companies, and design offices and promote the strengths of the company.
Affiliated companies
KOKUYO Engineering & Technology Co., Ltd.
KOKUYO Logitem Co., Ltd.
Wilkhahn Japan Co., Ltd.
CW Facility Solution Inc.
KOKUYO Malaysia Sdn. Bhd.
KOKUYO Furniture (China) Co., Ltd.
KOKUYO Design Consultants (Shanghai) Co., Ltd.
KOKUYO International Asia Co., Ltd.
KOKUYO International (Malaysia) Sdn. Bhd.
KOKUYO International (Thailand) Co., Ltd.