President's Message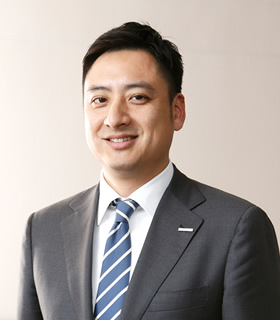 Our corporate philosophy of enriching the world through our products has remained unchanged since we were founded. We have been promoting our day-to-day business by supporting the growth of our customers (individuals and companies) through our products and services so as to enrich society. In recent years, however, societal values have diversified and the growth of people and companies has come to take on varied forms. In order to achieve sustainable growth even as it becomes more difficult to determine what it means to enrich the world, we are presently engaged in efforts to undertake management reforms for rebuilding a foundation for management and business.
In the first phase of reforms begun in 2010, Group businesses were broadly divided into three sections: stationery, furniture, and mail orders and retail. By tightening up and streamlining value chains for each business, we achieved business-focused management for enhancing value provided. At the same time, we proactively moved forward with overseas expansion in high-growth Asian countries while attempting to figure out new ways of enriching the world based on our experience. Also, we value the importance of transparency, fairness, objectivity and independence of management structure and corporate governance. We are working on a continual enhancement on these issues.
In 2015, with a rejuvenated management system in place, phase 2 of our reforms was launched. In October, two key operating companies will be merged with KOKUYO Co.,Ltd., and we will go beyond the framework of our business and seek to create value that is truly desired by customers . We will build on our early successes, enhance the value that we have been providing based on a new mid- to long-term vision, and take on the challenge of generating new value.
We have managed to survive and prosper for over a century by seriously dealing with customer issues that vary with the times and finding solutions to each one of these issues along the way. This approach will not change even as we operate presently in a time described as uncertain and in a circumstance that finds itself more and more beset by societal issues and business-related problems. By valuing an approach to dealing seriously with both customer problems and societal issues within the context of a new management system and flexibly modifying our way of resolving these problems and issues, we will try our hardest to create values for the realization of a sustainable society.
Hidekuni Kuroda
Representative Director of the Board,
President and CEO
KOKUYO Co., Ltd.