KOKUYO strives to be a trusted corporate citizen on both regional and national levels via proactive interaction and planning with regional communities, while respecting regional culture and customs and encouraging their advancement.
Six KOKUYO delegates speak at Kobe University
From December 2019 to February 2020, six representatives from KOKUYO delivered lectures at Kobe University on the subject of business leadership. The representatives spoke about the value of integrating consumer perspectives into product development and business strategy. Through such visiting lectures, we aim to reach younger audiences, change their impression of the KOKUYO brand (we want them to see our products as innovative, as well as friendly and convenient), and thus build a strong brand following among the young. We will continue reaching out to young people in this way.
The six speakers from KOKUYO
"Opening a new page in Tokyo": An Olympics themed school trip for junior high schoolers
In January 2020, we hosted an Olympics themed school trip for junior high schoolers. The extracurricular event was attended by around 30 students from a junior high school in Tokyo (Adachi Senju Sakura-Dutsumi Junior High School). The students listened to a lecture titled "KOKUYO and Tokyo 2020," which conveyed our message of support and our hope that the event would "open a new page in Tokyo." They then engaged in a discussion session, delivered presentations, and toured a showroom. The event proved valuable, with students contributing fresh, thought-provoking comments.
The school has organized various school trips to local businesses and Olympic venues, but a student survey indicated that KOKUYO was the most popular as school trip destination.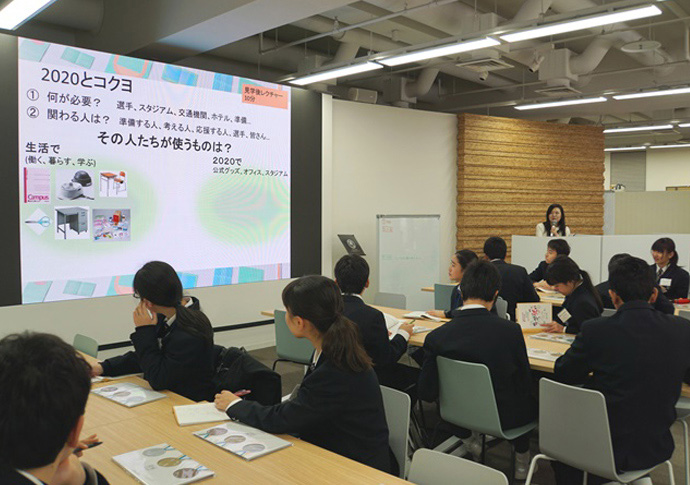 Students attend a lecture
Simple face shields and plastic folders supplied to healthcare workers free of charge
To support frontline healthcare workers during the pandemic, we supplied the workers with some 43 thousand simple face shields (which we produced ourselves). We also supplied, for use as substitute face shields, some 36 thousand folders from the Rail Clear Folder series, which uses plastic that is clear and strong. The materials were all supplied free of charge up until the end of May 2020.
Additionally, when Osaka University launched a crowdfunding campaign to supply healthcare workers with face shields made from clear plastic folders, we supplied a further 100 thousand folders from the Rail Clear Folder series as part of the campaign. As before, we supplied the materials for free. We will continue to contribute our stationery-making knowhow to the fight against the coronavirus.
* We decided to launch the above initiative after a medical expert stated that folders from the Rail Clear Folder series can serve as substitute face shields as they are made from clear and strong plastic.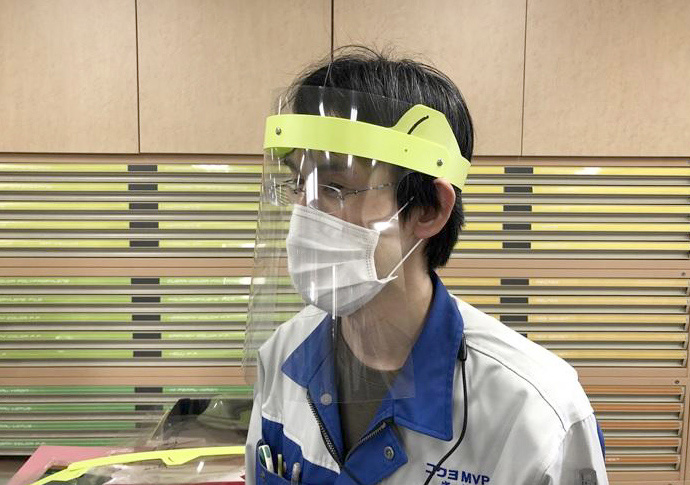 Simple face shield (headband face shield)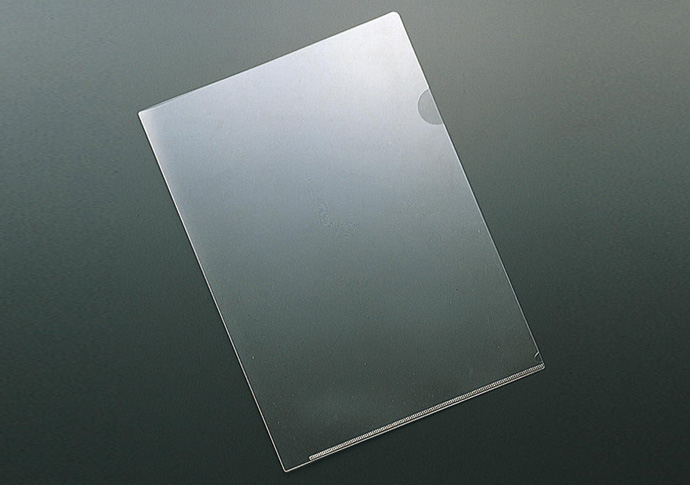 Plastic folder (fu-TP750)
KOKUYO Design Award 2021: Post-Normal
The KOKUYO Design Award is designed to gather ideas for products that will innovate the way people work, learn, or play. Since it began in 2002, the award program has sought product ideas that add value to KOKUYO and the wider society. The theme for the 2020 award (the 18th year) was "post-normal"—a time of transition when old certainties no longer apply. The theme focuses on how the pandemic has prompted such a transitional state across the world, and it was intended to inspire people to reevaluate their possessions and consider the quality of a product and whether the product offers universal value for the future.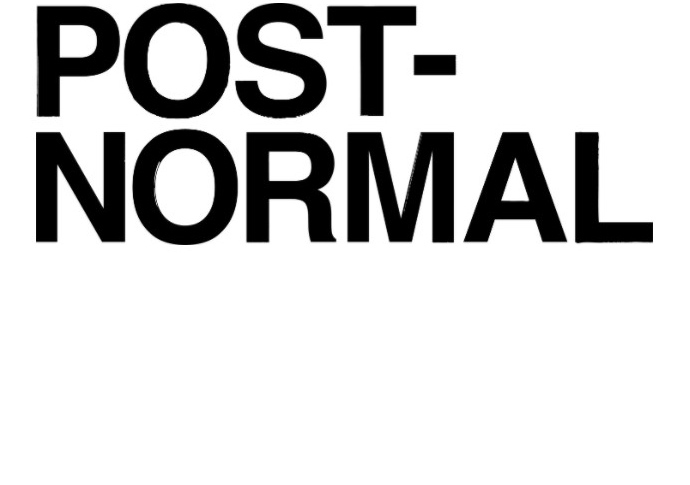 Field Cast notebooks delivered to 80 thousand Olympic volunteers
As a Tokyo 2020 Official Supporter (in office furniture and stationery), we wanted to do our part to support the gallant Olympic volunteers. Accordingly, we supplied the Tokyo Organizing Committee of the Olympic and Paralympic Games with a special series of our Campus notebooks, Field Cast, in an amount enough for 80,000 volunteers. Designed exclusively for the organizing committee, the cover of the Field Cast notebooks features the same blue color scheme used in the volunteers' uniforms, overlaid with the check pattern used in the 2020 Olympic and Paralympic emblems along with the Field Cast logo. The notebook was designed with the intention that volunteers from all backgrounds will use it to record their once-in-a-lifetime experiences.
We will continue doing our part to create a buzz around Tokyo 2020, believing that the preparations leading up to Games are just as valuable as the event itself.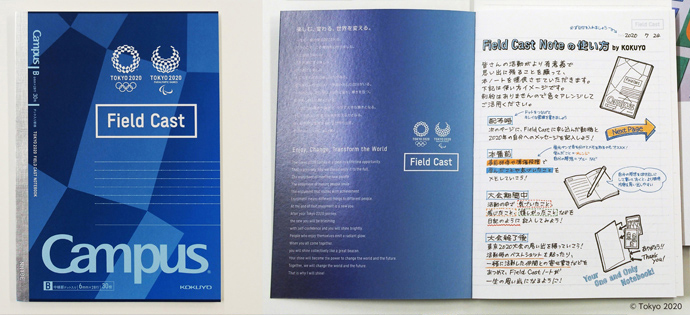 Campus Art Awards 2020: A painting competition for junior high and high school students
We hold the Campus Art Awards in partnership with The Yomiuri Chukosei Shimbun. Campus Art Awards is a drawing competition for students at junior high school and high school. The award program began in 2015, and 2,071 works were showcased this year.
The theme for 2020 was titled "my sweet hometown." This theme focused on the landscapes, customs, traditions, events, cuisine, confectionary, and other motifs associated with the students' hometowns. The purpose was to give students an opportunity to take an interest in their hometown, discover its charms, and express them. For the top individual prize, the winner received 50 Campus notebooks featuring the person's winning picture. For the top group prize, the winning school received 1,000 of the notebooks featuring the winning picture.
*Website content Japanese language only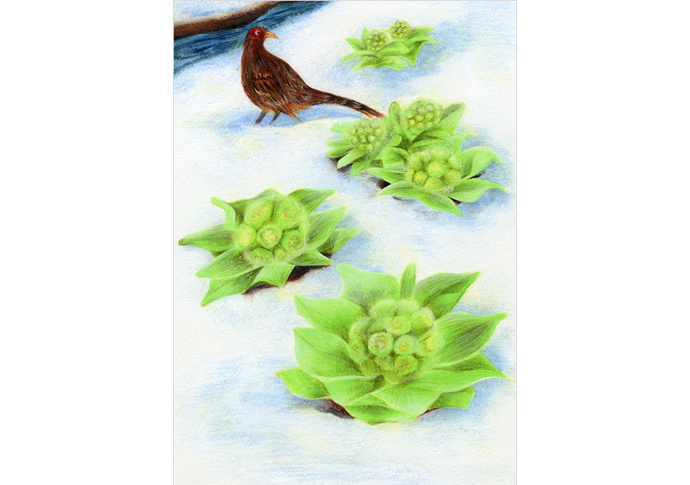 In 2005, we launched Job Study, a cross-industry forum in which HR professionals discuss ideas on careers counselling for students and then develop their own seminars based on the outcomes of the discussion. We played the leading role in setting up Job Study, and we now have charge of the general running of the initiative. A major concern at the time Job Study began was the high turnover rate—30% of college graduates were quitting their first job within three years. To address that issue, we organized a program aimed at improving communication between recruiters and candidates. The program emphasized the need for recruiters to engage with candidates better by gauging the person's real intentions and providing the necessary support. The undertaking proved successful in encouraging franker conversations on the value of working for the organization in question. Now in its 16th year, Job Study continues to encourage frank engagement with candidates, and 17 leading companies have signed up to the initiative.
We were proud of what Job Study had achieved over those 16 years. At the same time, we recognized that the employment system had changed a lot since 2005. Forms of employment were becoming more diverse, fewer Japanese companies were hiring college graduates in bulk, and the students themselves had more diverse values. In turn, jobseekers and recruiters were now facing a different set of challenges. Accordingly, Job Study started emphasizing the need to abandon past practices and identify what must be done to meet the new challenges. Rather than serving as a hiring event, Job Study brings together the HR brains from the 17 companies to come up with solutions.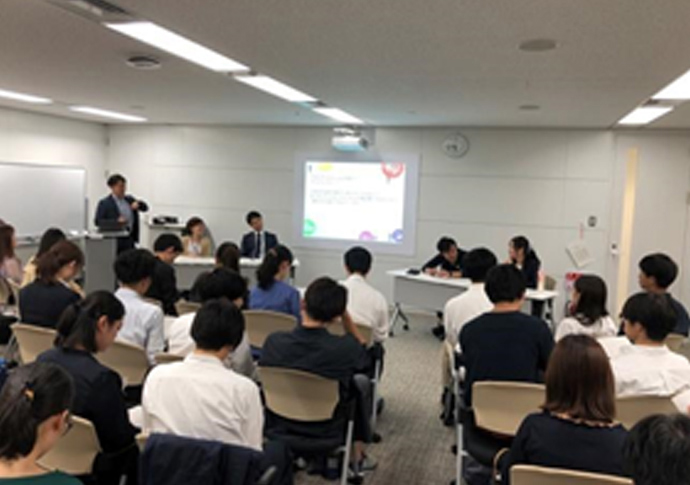 Michinoku Future Fund: A scholarship for students left orphaned by the 2011 disaster
Since the year after the Tohoku disaster of March 11, 2011, we have donated to Michinoku Future Fund*, a scholarship program for students who lost their parents in the disaster.
In 2020, the foundation awarded its ninth annual set of scholarship. Scholarships were awarded this year to 89 students, securing them a place in a higher or further education institution, where they can start their journey towards a bright career. In previous years, sponsors, students, graduates, and foundation staff would gather at a ceremony held for the benefit of the recipients of the scholarships as well as for scholarship students who were about to graduate. Unfortunately, the pandemic meant that the ceremony could not take place this time, so we were unable to hear from the recipients directly. Ceremony or no ceremony, we remain as committed as ever to supporting the good work of the foundation.
* Founded by Rohto Pharmaceutical, Calbee, and Kagome, Michinoku Future Fund provides higher or further education scholarships to students who lost their parents in the March 2011 disaster, on the belief that future generations are the foundation for the recovery. Since it began, Michinoku Future Fund has awarded scholarships to over 900 students.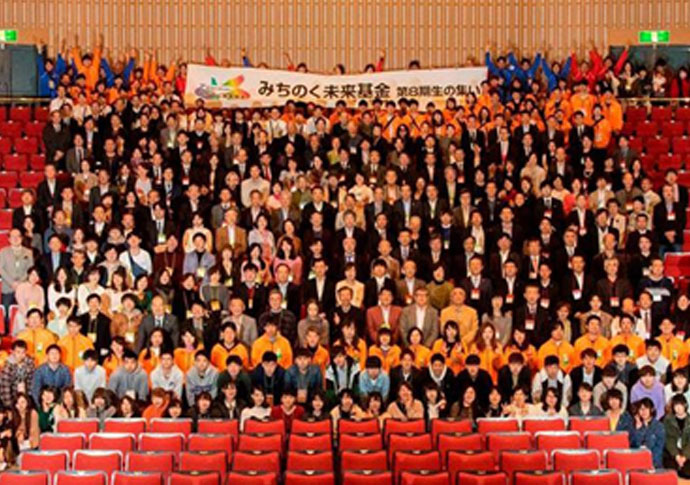 The previous year's (2019) sendoff event
KOKUYO Kitakanto Sales becomes official supplier of national sports festivals to be held in Tochigi
As it did in 2019, KOKUYO Kitakanto Sales provided Tochigi Prefecture with 10 thousand copies of a special Campus notebook featuring an "ichigo" theme. "Ichigo" is the Japanese word for strawberries, for which Tochigi is famous, and it also forms part of the name of a local sports event: the "ichigo-ichie" national sports festival and festival for people with disabilities. In return, the sales company was listed as official supplier of the upcoming sports festivals (officially, the 77th National Sports Festival and 22nd National Sports Festival for People with an Impairment).
As an official supplier, KOKUYO Kitakanto Sales will help promote the sports festival, ensuring that it is thrilling and memorable event.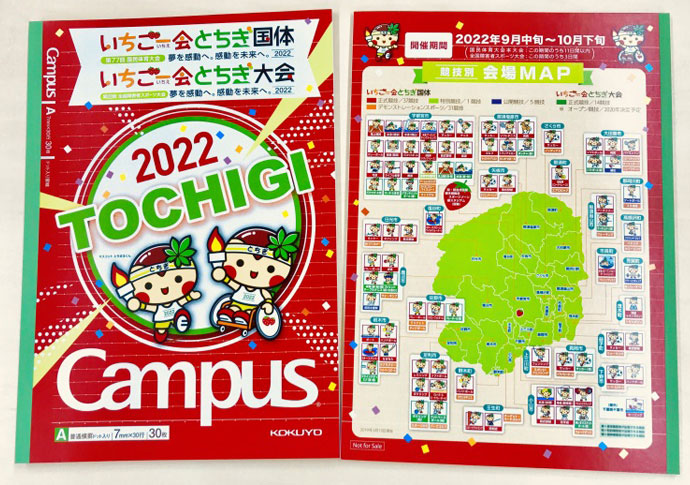 The special notebook ties in with the event. It features two "Tochimaru-kun" mascots (one for main festival and one for the festival for people with disabilities) as well as the festival Japanese slogan: "Dreams create inspiration; inspiration creates the future." The reverse side displays a map of the venue with Tochimaru-kuns at different locations.
CHINA: DONATION APPEAL LAUNCHED ON INTERNAL SOCIAL MEDIA
"Chasing Big Dreams with Small Notebooks!"—This is the name of a community outreach program we started in China in 2014. Each year, staff from our Chinese subsidiaries would visit a school in a disadvantaged area and introduce the schoolchildren to KOKUYO stationery. In 2020, the visit was called off because of the pandemic. However, the subsidiaries still wanted to do something to support the children, even if remotely. Accordingly, staff used their internal social media platform to launch an online appeal to donate clothing, books, and other goods. In just a short space of time, a total of 126 items were donated from staff in Shanghai, Beijing, and Shenzhen. The goods have already been delivered to the school. The appeal page has been made permanent so that staff can donate goods at any time.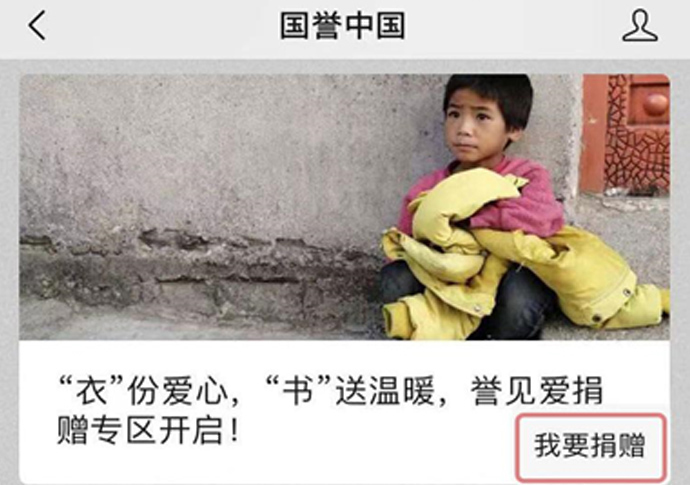 Donation page on internal social media platform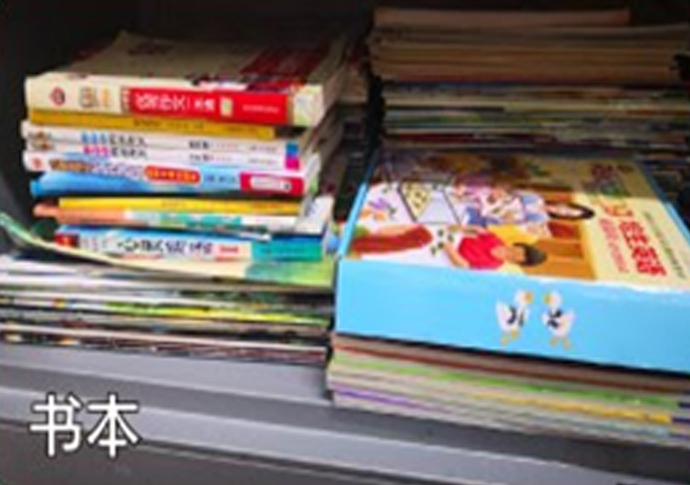 Some of the books and clothes donated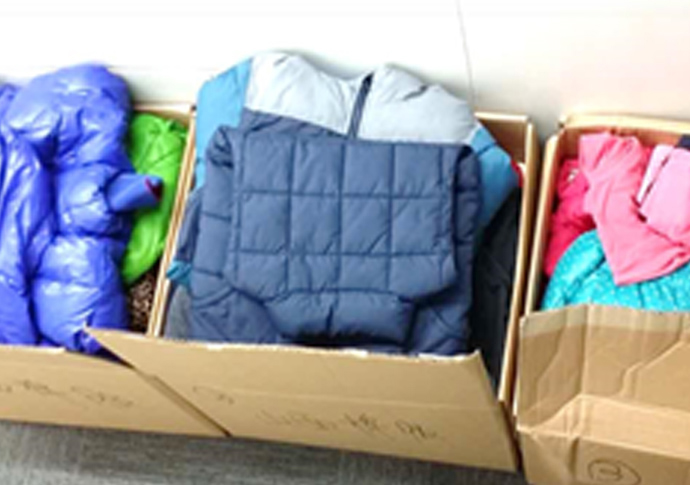 China: Second-hand computers donated to disadvantaged community
In September 2020, our Chinese subsidiaries donated used computers to schoolchildren in a disadvantaged community (after wiping the data and doing a factory reset). The donations were made as part of a program called "Green IT Classrooms" run by a Shanghai-based NGO. A total of 125 items (including monitors) were donated.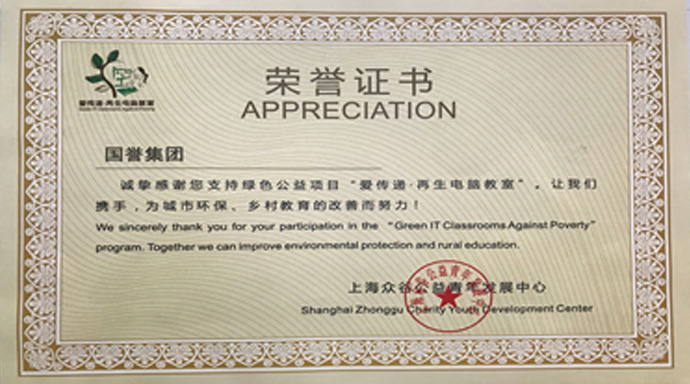 Certificate acknowledging donation
Mini Science Centers opened at schools near KOKUYO Camlin's plants
Science, technology, engineering, and mathematics education (STEM) is important for all countries. It is a prerequisite for building the capacity in science and technology to change society for the better. Improving STEM education is also necessary for increasing learners' curiosity about the world, their creativity, and their problem-solving abilities.
Our Indian subsidiary, KOKUYO Camlin, has opened mini science centers in four schools located nearby the company's three production sites. These centers give schoolchildren opportunities to encounter science and mathematics and discover fascinating laws and theories. In 2020, KOKUYO Camlin teamed up with STEM Learning to equip the centers with effective learning tools.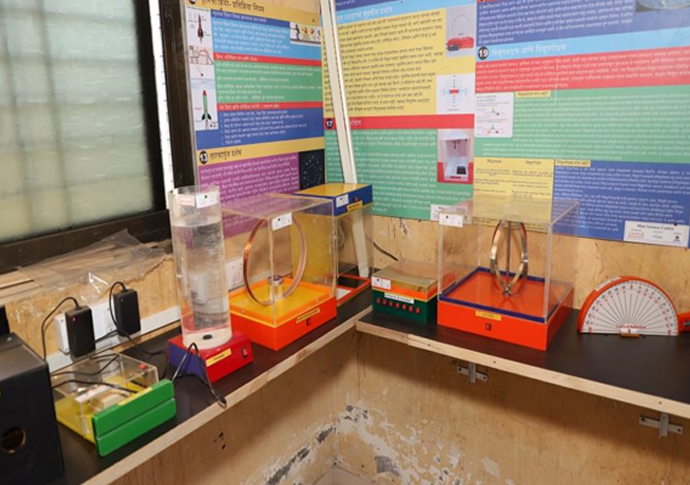 INDIA: KOKUYO RIDDHI DONATES FOOD TO LOCAL VILLAGERS
In mid-March 2020, as the coronavirus went global, India ordered a nationwide lockdown. To assist local villagers who were struggling to get enough food, KOKUYO Riddhi Paper Products prepared at its factory 300 sets of food provisions consisting of rice, dal, and other items, and donated the food to local villagers via the Gram Panchayet (village council). In previous years, the subsidiary would donate notebooks to a local school, but that was unfeasible on this occasion. Still, by acting swiftly amid the unprecedented circumstances, Riddhi made a difference and the villagers expressed warm words of gratitude.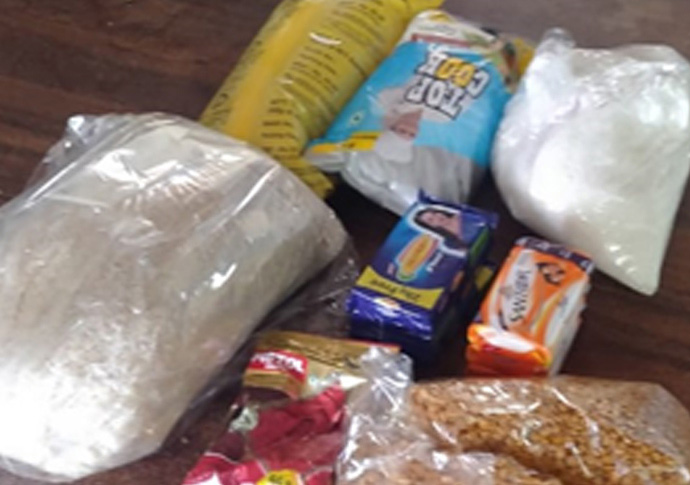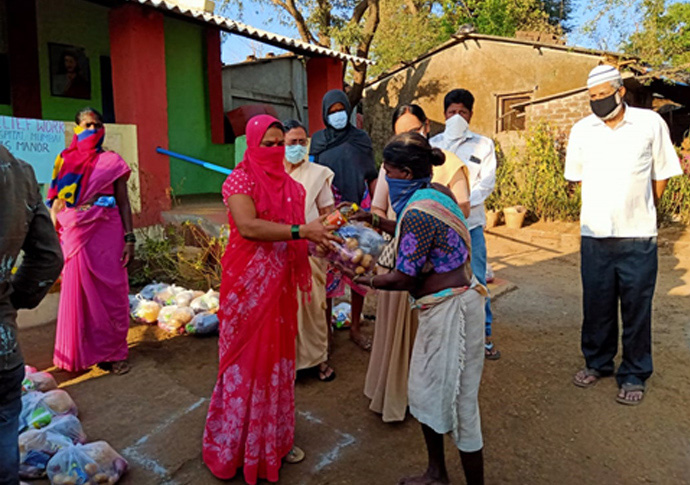 Food being delivered to the villagers