Communication with Employees
We use a variety of means to promote effective communication between employees. For example, we use the intranet for announcements and organize informational events in the workplace.
Employee satisfaction survey
We conduct an annual employee satisfaction survey with a view to providing an employee-friendly workplace.
Based on the responses, we interview employees to identify their concerns and provide guidance to help them resolve issues themselves. For example, we use instructional videos showing examples of how other employees resolved similar issues.
Besides the annual survey, we conduct a monthly pulse survey to get a "pulse check" on the state of the team and resolve issues through dialogue.
TeleCross!!!: Building an employee network
Some offices run "Cross!!!"—a get-together event based on a learning activity or hobby. In April 2020, we started an online version of the event called "TeleCross!!!" Amid the pandemic-driven shift to remote working, this virtual meetup has helped ease employees concerns and raised their morale; and because the event was online, remote workers could participate.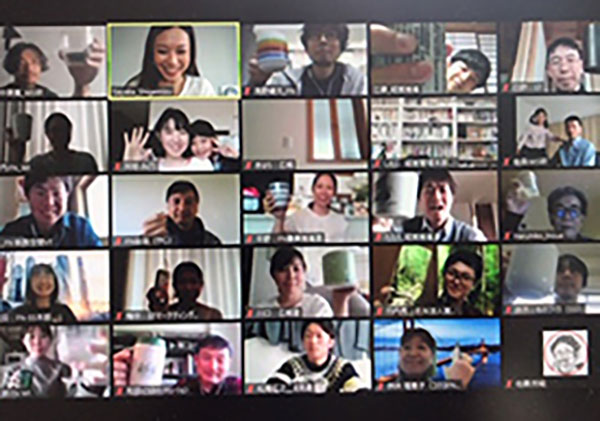 Employees participating in TeleCross!!!
First online version of employee welcome event
The pandemic forced us to cancel many employee events, and many of the new hires had to continue training at home. To build communication and rapport and ease anxieties under these circumstances, we held an online welcome event. This online event was designed to go beyond the limits of an offline welcome event. For example, it included ice-breaker activities suited to remote participation at home. The event offered many new ideas for facilitating communication amid the pandemic.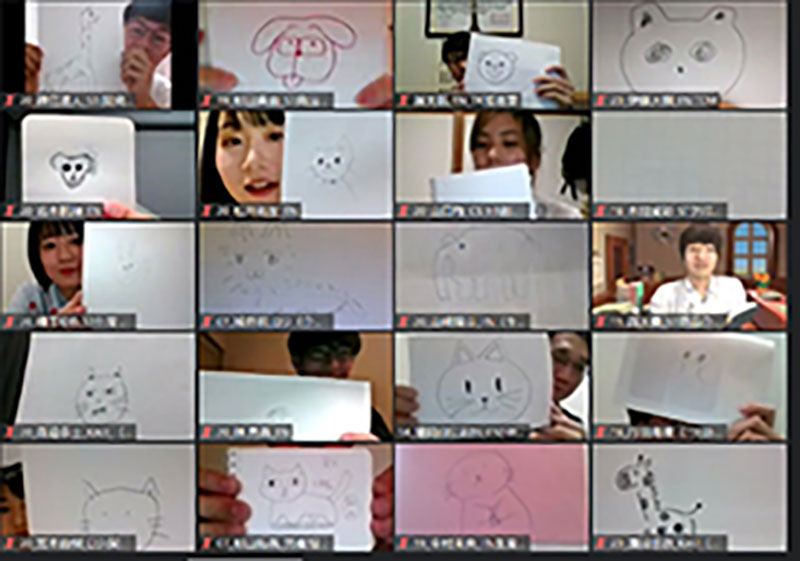 An ice-breaker activity: Participants share pictures that they drew based on a given topic