The KOKUYO Group creates new value with our business partners to pursue customer satisfaction. In addition, we formulated the KOKUYO Group Procurement Policy to build relationships of trust with business partners and grow mutually. Furthermore, based on this KOKUYO Group Procurement Policy, we prepared the KOKUYO Group Procurement Guidelines as matters that we hope to achieve together with our suppliers.
KOKUYO Group Procurement Policy and Guidelines
As corporate activities are becoming more globalized, KOKUYO Group is well aware that managing its own company and subsidiary companies is insufficient for fulfilling the scope of social responsibility. In 2013, KOKUYO therefore invited 32 principal subcontractors, gave an account of the procurement policy and implemented a self-examination questionnaire for feedback to the subcontractors. In 2014, we sent the basic procurement policy and guidelines to nearly 400 suppliers. We will strive to further build relationships of trust through these activities.
KOKUYO Group Procurement Policy
We shall communicate to suppliers our founding vision (to enrich the world through our products and services), build trust with suppliers, and work with suppliers to fulfill our corporate social responsibility.
Quality and safety standards
To continue to win the trust of customers, we shall aim for the optimum in quality and safety in view of the attributes of the source country or region.


Mutual growth
We shall observe local regulations and social norms, deal with suppliers fairly, and build trust relationships that emphasize integrity and mutual growth.


Respect for human rights
The Group understands the culture and business customs of various countries and regions and aims for a society where the rights of all people are respected.


Environmental action, coexisting with society
We shall co-exist with society as an upstanding corporate citizen by engaging in international environmental efforts and playing an active role in the local community.
KOKUYO Group Procurement Guidelines
ACW award livestreamed to eight offices—Online for audience participation
On November 6, 2020, we livestreamed a ceremony ("Breakthrough Live!") to award the efforts of our retailers in Japan who are members of Action to Change Workstyle (ACW*). ACW awards are held every year, but the 2020 ceremony was held online because of the pandemic. The online ceremony connected eight offices across Japan, and over 1,000 ACW members participated. For the event, we prepared a program of audience participation in which participants will have fun and learn everyday strategies for breaking through obstacles and winning their sales pitch. Exploiting the online format, we made the award ceremony even more enjoyable and memorable than in past years. We will continue to devise interesting ideas for fostering engagement in ACW.
* Action to Change Workstyle is a program that supports bottom-up approaches for workstyle reform in partnership with retailers in Japan who endorse the program.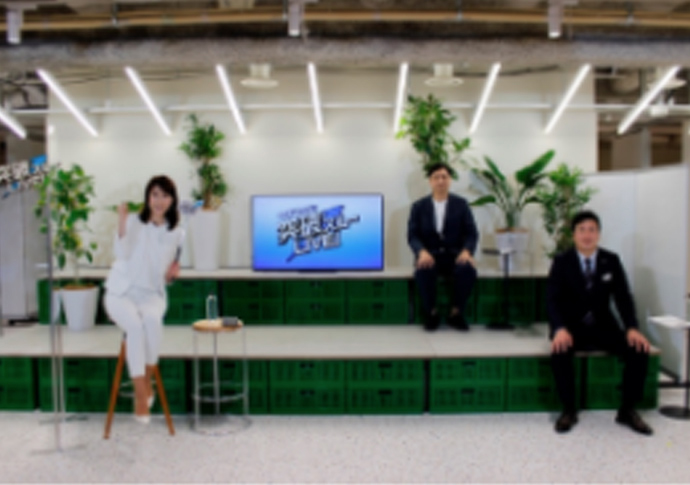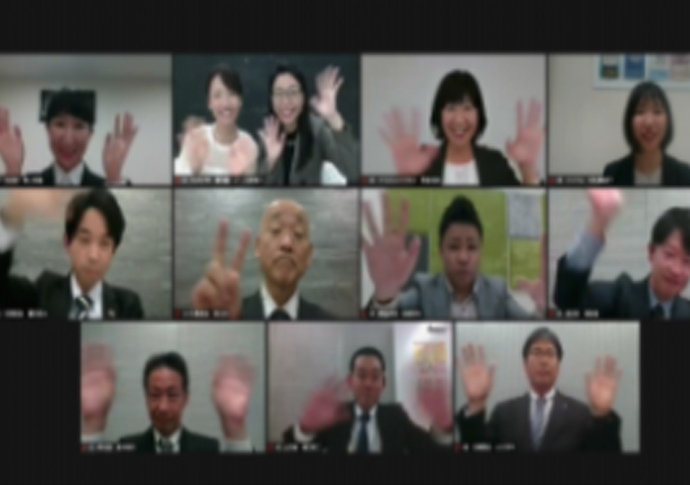 Furniture: Online conferences with production plants
In the furniture business, we hold biannual conferences with the management of our critical furniture production plants.
In 2020, both conferences (in August and December) were held online because of the pandemic. During these videoconferences, there was a virtual tour of our Shibayama plant, a review of the peak demand season, and a briefing on sales forecasts. During the December conference, there was a review of the fiscal period and briefings on strategy for the upcoming peak season and market trends.
Besides the above, we commended and thanked suppliers who exemplified best practices, listened to presentations from the suppliers about cooperative strategies for mutual growth, and confirmed the suppliers' commitment to leveling up across the whole of the furniture business. In November, we held a workshop on market trends and marketing strategies for mid-ranking design and development staff employed by our suppliers. The participants delivered presentations about market trend analysis and design concepts related to the manufacturing of our products.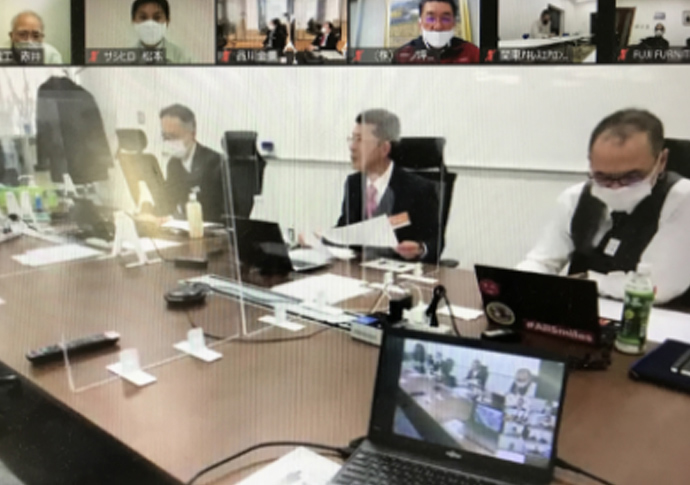 Stationery: On-site supplier audits
In the stationery business, we conduct on-site supplier audits to confirm the reliability of the environmental labeling of products (including the environmental information provided in product catalogues).
In 2020, the pandemic imposed limitations on the on-site audits. However, we still managed to check suppliers' compliance with new rules that were introduced in 2019.
To confirm that our suppliers are meeting the environmental standards stipulated in the Act on Promoting Green Procurement, we perform on-site audits in accordance with our auditing procedures. During the audits, we check whether the supplier uses the required percentage of old paper or recycled resin in the product, whether it has introduced into the production flow materials of the required standard, and whether the materials it uses are legally sound. We will continue efforts to ensure the reliability of environmental labeling by working with suppliers to find the best ways of meeting environmental standards and by sharing examples of corrective actions that enhanced the reliability of manufacturing management. To improve customer confidence in our products, we will routinely share our strategies and policies with suppliers and distributors with a view to building trust relationships that are mutually beneficial over the long term.
Spatial design: KOKUYO Construction Subcontractors Conference
In October 2019, we started holding the KOKUYO Construction Subcontractors Conference with a view to developing our spatial design businesses. This conference plays a core role in coordinating efforts with our partners in the construction sector. In January 2020, we released a periodical, Future Value: Co-Creation, as a tool for communicating with the partners. The publication includes reports about executive conferences at Head Office, reports about action plans, and case studies of companies that set records in consecutive no-accident days. As used in the title, "co-creation" expresses our desire to work collaboratively with partners to generate innovative ideas and achieve mutually beneficial outcomes. We will continue these collaborative efforts to enhance the value we offer customers and develop our spatial design businesses.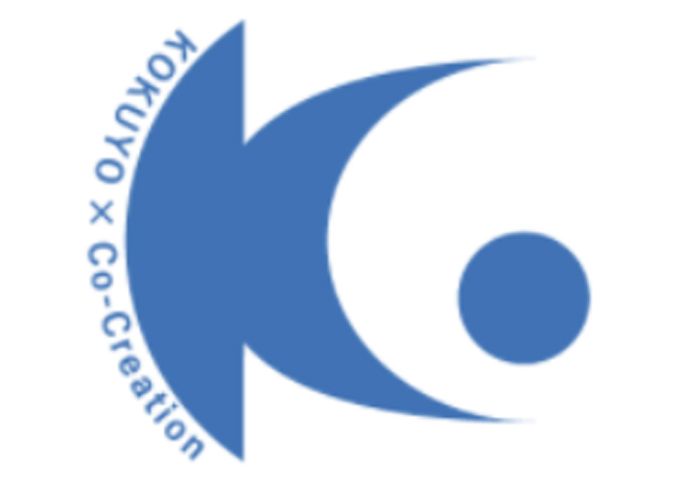 The logo of the KOKUYO Construction Companies Conference