KOKUYO's Historical Episode
Survey Field Notebook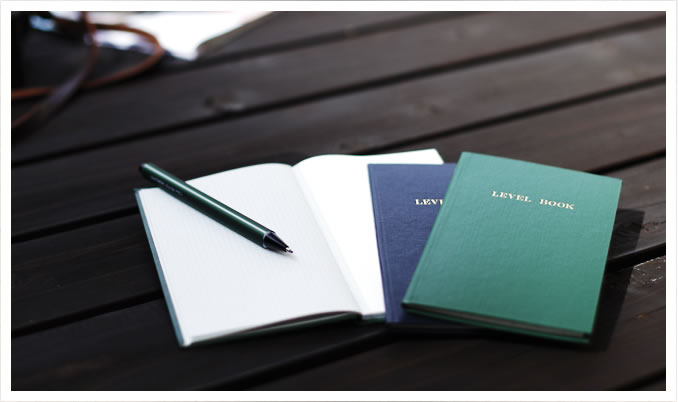 PHOTO : This popular notebook is useful in both business and outdoor settings.
This professional use product is a "super-long seller".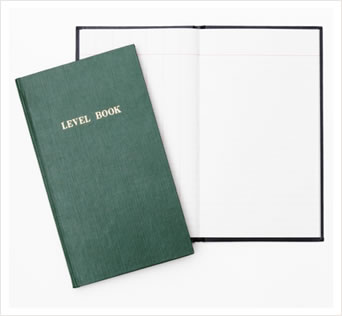 The design has not changed at all since it first went on sale.
The Surveying Law enacted in 1949 decided the basic surveying rules for all of Japan, and established national industry qualification standards for registered surveyors and assistant surveyors. In the background, midway through the post-war recovery, the survey industry was rapidly increasing with public utilities (cartography, and investigating the position and capabilities of plots of land) as its center focus, and the Ministry of Construction's Geographical Survey Department (now known as the Ministry of Land, Infrastructure, Transport, and Tourism's Geographical Survey Institute) found it necessary to entrust the duties to private contractors. The Survey Field Notebook was developed as a KOKUYO product in 1959. Of all of our products, this notebook stands out as a rare case – one in which the design was directly influenced by the needs expressed by surveyors working under such increasing demand.
Due to its compact size, thick resin cover which allow easy writing while still standing, and dirt and water resistant paper, this notebook met the demands of surveyors working under rigorous conditions. Since then it has gained a reputation for being the optimal outdoor notebook, and so has been adopted as a field notebook by birdwatchers and mountain climbers, as a sketchbook by artists, and as a general 'walking memo' for people on the move. Despite being a long-selling product of over half a century, aside from adjustments made to material processes to improve overall quality, no changes have been made to the design at all. This is surely a testament to being a product that completely and precisely answers the needs of its users.