KOKUYO's Historical Episode
Museum Display Cases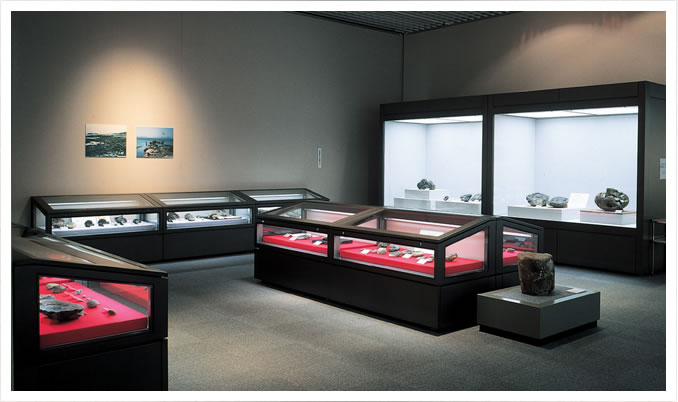 PHOTO : Display case for art or historical museums
Stepping into the sphere of "Institutional Furniture"
Starting in the 1980's, KOKUYO began developing new products specifically for a new customer segment comprised of businesses, governmental offices, shops, theatres, art museums, and hospitals – all of which were previously consumers of our home furniture product line. These kind of institutional furniture brought KOKUYO into a completely new sphere of operations, requiring custom tailored functionality, and know-how for installing the furniture. Among all of these new types of furniture, the ones with the overwhelming majority of sales share are display cases for art and historical museums. In response to input from professionals racking their brains to configure the preservation settings of exhibition works, KOKUYO has assertively undertaken various unprecedented endeavors such as developing its own testing device for measuring the airtightness of the case's seals – the most important indicator for such facilities – and using it to establish standards for airtightness.
Track record built up by always listening to our customers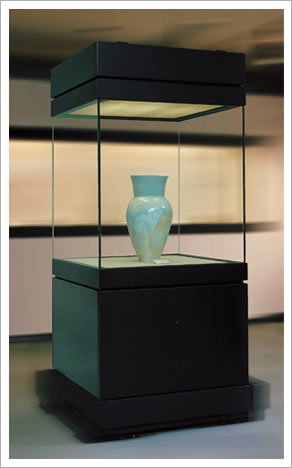 KOKUYO is proud of its overwhelming domestic
market share and high customer valuation stemming
from pioneering efforts such as designing its own
device to measure airtightness, which was based
on input from curators who were previously racking
their brains to configure preservation conditions.
Incidentally, a particular facet of museum cases is that the buyer is not always the person using the case. That is to say, for example, in the case of a newly built art museum, that donors, architects, or general contractors may be the buyer, but the person actually handling and managing the furniture will be the curators. Architects tend to demand high quality designs to serve as one part of their interior design plans, curators tend to demand ease of use and protective features, and museum patrons prefer cases that are easy to see into. These are the kind of detailed demands made upon such cases. Summarily, the development of these cases is a complex one that requires patient fine-tuning of functionality and design to ensure the satisfaction of all parties involved. KOKUYO was able to gently magnify its market share by piling up achievements while lending an ear to input from various points of view and obtaining a high valuation from customers. KOKUYO's museum cases first entered the marketplace in 1984. In the 28 years since then, KOKUYO's display cases have been adopted by approximately 800 art and historical museums throughout Japan.