KOKUYO Furniture's Shanghai Flagship Showroom receives
Red Dot Design Award Communication Design 2013
International acclaim for KOKUYO's creativity and spatial design
OSAKA, Japan, July 29, 2013 - KOKUYO Furniture Co. Ltd., a KOKUYO Group company, received the world-renowned German design award, Red Dot Design Award Communication Design 2013 for their Shanghai Flagship Showroom created for the purpose of communicating the KOKUYO brand and boosting sales of office furniture in China.
The Red Dot Design Award is the world's largest design award organized by Design Zentrum Nordrhein Westfalen of Germany and consists of three major categories: product design, communication design, and design concept.
For this year's communication design category, there were 6,812 submissions from 49 countries around the world of exhibit space, such as showrooms, corporate designs, package designs, and advertisements, and our showroom received recognition for its superior design.
The Shanghai Flagship Showroom was opened in the People's Square Area in the heart of Shanghai as a center to boost KOKUYO brand penetration and sales. The main feature of the showroom is that, overall, it is a space imbued with a flair for design that gives full expression to KOKUYO's creativity. It includes an exhibit area where visitors can experience the products that are infused with the KOKUYO brand, designs and functionality, a Live Office area where the sales and product development teams actually work, and a seminar space where visitors can learn about our company's knowledge regarding office space construction and the latest trends.
→Shanghai Flagship Showroom Press Release

→Shanghai Flagship Showroom Website

Award Overview
Details of award: Red Dot Award: Communication Design 2013 (Category: Event Design)
Award received for Shanghai Flagship Showroom
Planning & Design: KOKUYO Furniture Co., Ltd.
Showroom opened: Oct. 25, 2012
What is the Red Dot Design Award?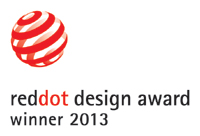 It is an annual internationally recognized design award started in 1955 and organized by Design Zentrum Nordrhein Westfalen in Germany.
It is one of the three major international design awards (the other two being the iF Design Award of Germany and the IDEA Award of the USA), and is the largest of its kind, prestigious, and considered the highest echelon of the international design awards.
→Red Dot Design Award Official Website

Received award for the Shanghai Flagship Showroom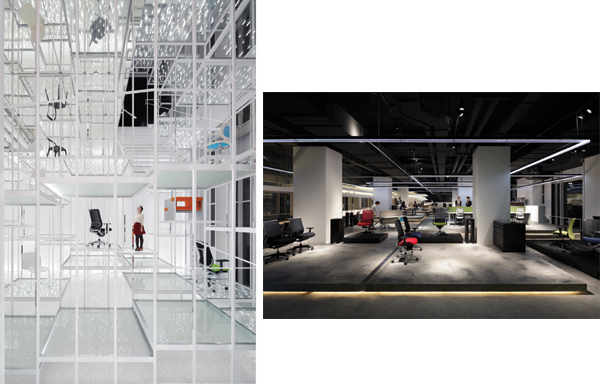 § Reference

The trystrams product line of KOKUYO S&T Co., Ltd., a member of the KOKUYO Group, has received the Red Dot Design Award for three consecutive years (2011 to 2013) in the product design category.
Enquiries

Link to "Contact us" (https://www.kokuyo.com/en/contact/)