KOKUYO Furniture's subsidiary, KOKUYO International Thailand, to enhance the partnerships with Practika, a Thai office furniture brand.
OSAKA, Japan, December 25, 2014 – KOKUYO Furniture Co., Ltd., a KOKUYO Group Company(Head office: Osaka /President & CEO: Hidekuni Kuroda) , is pleased to announce that KOKUYO International (Thailand) Co., Ltd. (KOKUYO International Thailand/CEO: Kazuhiro Kitara. "KITH"), KOKUYO's partner subsidiary involved in the office furniture business in Thailand, completed the third party allocation of new shares to Practika Co., Ltd. ("Practika"), an office furniture maker and KOKUYO's sales partner, as its allottee on December 24. Starting January 2015, such capital increases also serve as a trigger to implement reinforced sales efforts of KOKUYO-brand furniture in Thailand by going hand-in-hand with Practika.
The Company established its partner subsidiary, KITH, in 2004, to offer consulting for newly established offices, remodeling and relocation, office interior finish work, and the sales of office furniture to Japanese-affiliated companies and non-Japanese local companies in Thailand and the surrounding area. Also, aiming to strengthen the appeal of products for China and ASEAN, the Company concluded a production and sales license agreement with Practika in December 2010 concerning Practika's office furniture in China, etc., to sell office furniture preferred by Chinese corporations and local design offices as a sub brand of KOKUYO in the Chinese market. This is to report that KITH has newly secured capital through a third party allocation of new shares for Practika on December 24, 2014, to increase capital to a total of ten million baht (approximately JPY 32 million) with the goal of further strengthening a strategic partnership for the production and sales of Practika's office furniture. This will help further deepen the partnership of both companies and enable Practika to sell KOKUYO Furniture's standard chair series ENTRY and desk systems for overseas, when sales started in China in September 2014, targeting not only the Thai market but also the market of neighboring countries of Thailand, wherein the expansion of office furniture market can be expected in the future, aiming to start the sales of office furniture on a full scale in addition to the sales of KOKUYO Furniture.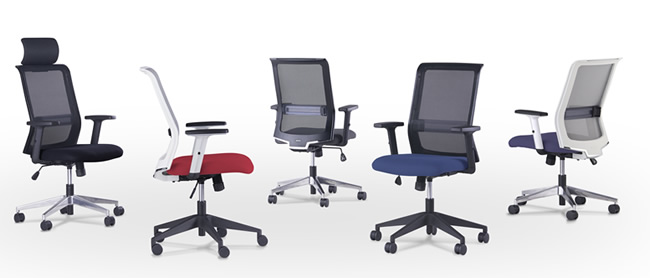 Items sold for the Thai market: Mainly the standard chair series for overseas, ENTRY, and desk systems, etc.
Sales target of office furniture for the Thai market: Approximately JPY 1.2 billion within three to five years.
Reference
About KOKUYO INTERNATIONAL (THAILAND) CO., LTD.
Trade name: KOKUYO INTERNATIONAL (THAILAND) CO., LTD.
Headquarters: Central World Tower, 9th Fl. Unit 912, 999/9 Rama 1 Rd., Pathumwan, Bangkok 10330 Thailand
Representative: President and CEO: Kazuhiro Kitara
Established: 2004
Capital: Ten million baht (approximately JPY 32 million *Conversion rate: 1 baht = JPY 3.2) *As of the end of December 2014.
Descriptions of products for overseas by KOKUYO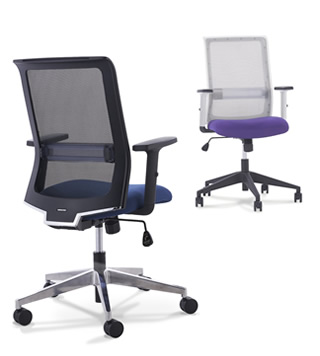 Furniture
ENTRY
The ENTRY is a standard office chair designed for the use of regular workers and carries on the traditional design, functionality, and seating comfort of the AIRFORT management chair that has been received well at home and overseas. The ENTRY comes equipped with a four-level adjustable lumbar support as a standard feature to support individual differences in the shape of backbone (from S type to I type) and is designed to reduce the weight on the lumbar region when working long hours. Variations include with or without a headrest, two types of legs (resin or aluminum), two colors of frames (white or black), and five colors for the coated cloth, which can be chosen to mix and match.
Enquiries

Link to "Contact us" (https://www.kokuyo.com/en/contact/)