KOKUYO Furniture will exhibit at the Milano Salone to showcase the latest Amenity Chair, designed in collaboration with Design Studio nendo.
OSAKA, Japan, April 14, 2015 – KOKUYO Furniture Co., Ltd. (Headquarters: Osaka, President & CEO: Kozo Sakagami), an affiliated company of the KOKUYO Group, is pleased to announce its participation in Milano Salone, a global-scale international furniture trade fair held in Milan, Italy, from April 14 to April 19, 2015
Milano Salone is a global-scale international furniture trade fair, which is held annually in April, and this year marks its 54th year. The exhibitions by world's furniture manufacturers attract a number of architects, designers, and media gathered from various countries around the world.
This year, KOKUYO Furniture will exhibit prototypes of the Amenity Chair, the new concept of which was developed in collaboration with Design Studio nendo, led by the world famous designer Oki Sato.
Design Studio nendo will showcase prototypes of the Amenity Chair as one of its new collections of over 100 products at a large-scale personal exhibition titled "nendo works 2014–2015" held in the entire facilities of the Museo della Permanente.
KOKUYO Furniture will continue to pursue unique spaces value without sticking to the conventional concept of office space to aim for the further expansion as a global office furniture brand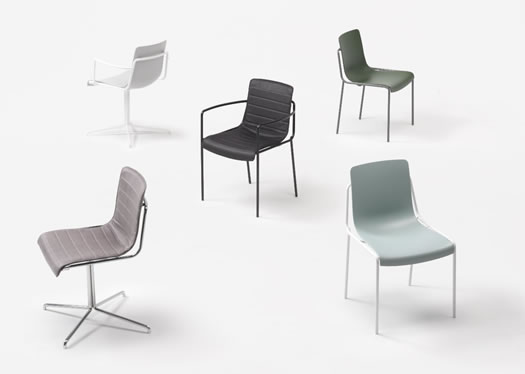 Reference
Summary of the Milano Salone
Exhibition name: Salone International Furniture Trade Fair
Website: http://www.milanosalone.com/
Venue: Rho Fiera, Milan
Date: Tuesday, April 14 through Sunday, April 19, 2015. *General visitors are allowed on the 18th and 19th only.
Time: 9:30 a.m. to 6:30 p.m. (Exhibitors: 8:30 a.m. to 7 p.m.)
Exhibits:
Living and dining furniture (Sofa, table, chair and storage, etc.)
Kitchen furniture
Bedroom furniture (Bed and wardrobe, etc.)
Small furniture, entrance furniture, infant furniture, and garden furniture
Services about newspapers, magazines, and advertisement firms related to furniture industry, etc.
Design Studio nendo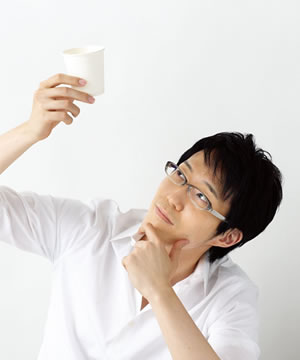 nendo is a design studio based in Tokyo, Milan, and Singapore, established by Oki Sato (born in 1977 in Canada) with a main concept of "Giving people a small "!" moment". The studio is engaged in the design of various genres, including architecture, interiors, products, and graphics.
In 2007, Newsweek magazine named Oki one of the 100 Most Respected Japanese and the studio as the Top 100 Small Global Companies in 2008. The studio also won a number of awards from Wallpaper magazine (England), Elle Deco magazine, and other world-class awards.
A number of artworks designed by nendo are housed in major museums around the world including The Museum of Modern Art, New York, U.S.A.; Pompidou Centre in France; and the Victoria and Albert Museum in UK.
URL: http://www.nendo.jp
Personal exhibition of Design Studio nendo'"nendo works 2014-2015"
Enquiries

Link to "Contact us" (https://www.kokuyo.com/en/contact/)