Evolution of Campus Notebooks
Campus Notebooks has continuously evolved to accommodate the needs of users.
1975 1st-generation Campus Notebooks
In 1959, "thread-less binding" notebooks,which were completely different from the then mainstream thread binding notebooks, werecommercialized. This series of Campus Notebooks were launched for students throughout Japan.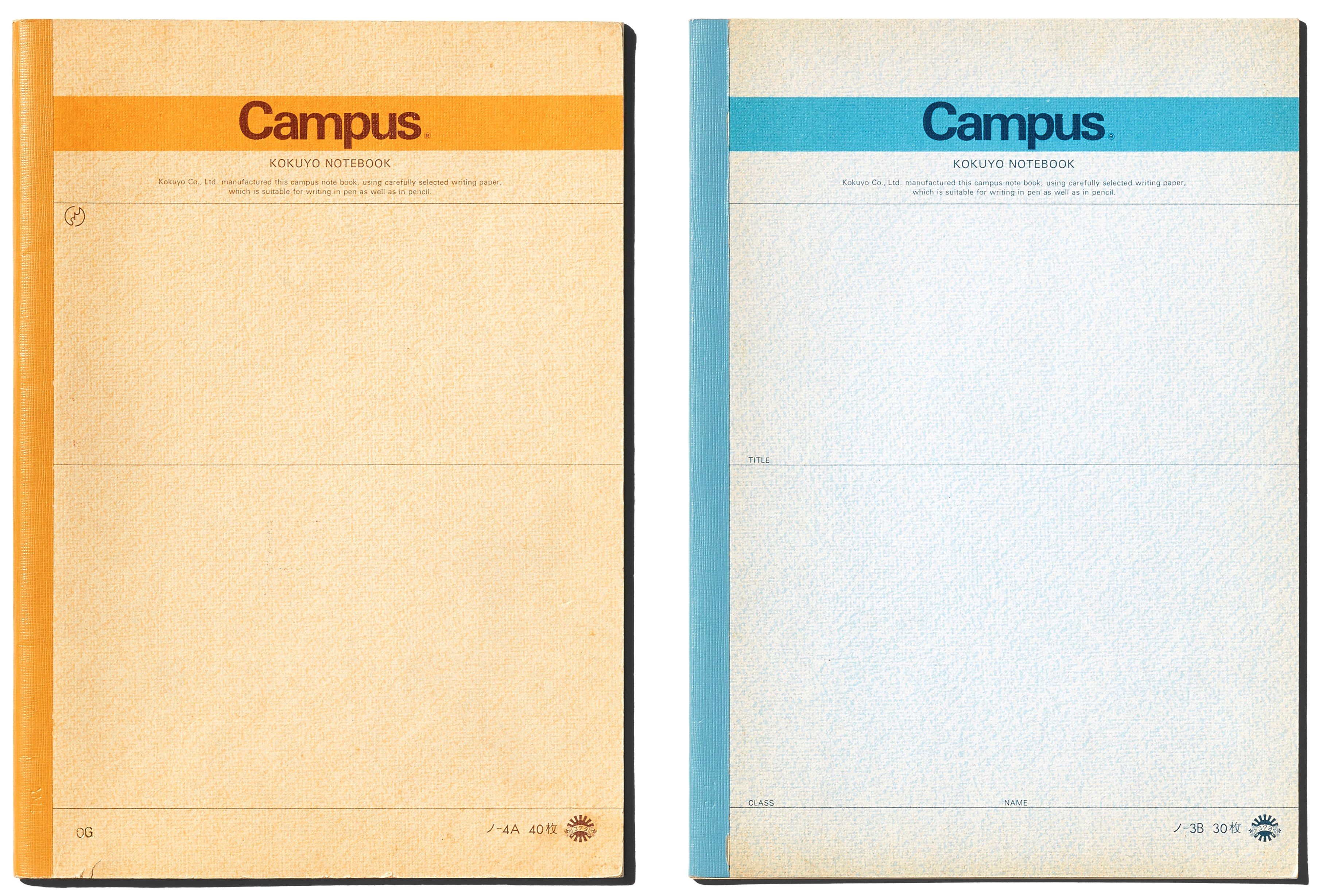 1983 2nd-generation Campus Notebooks
This series were marked with "A ruled line" and "B ruled line" in alphabets and images of ruled lines on the cover page to make it easy to find at stores.
This series, with a new logo and casual and long-lasting design adopted, also gained a foothold among working people.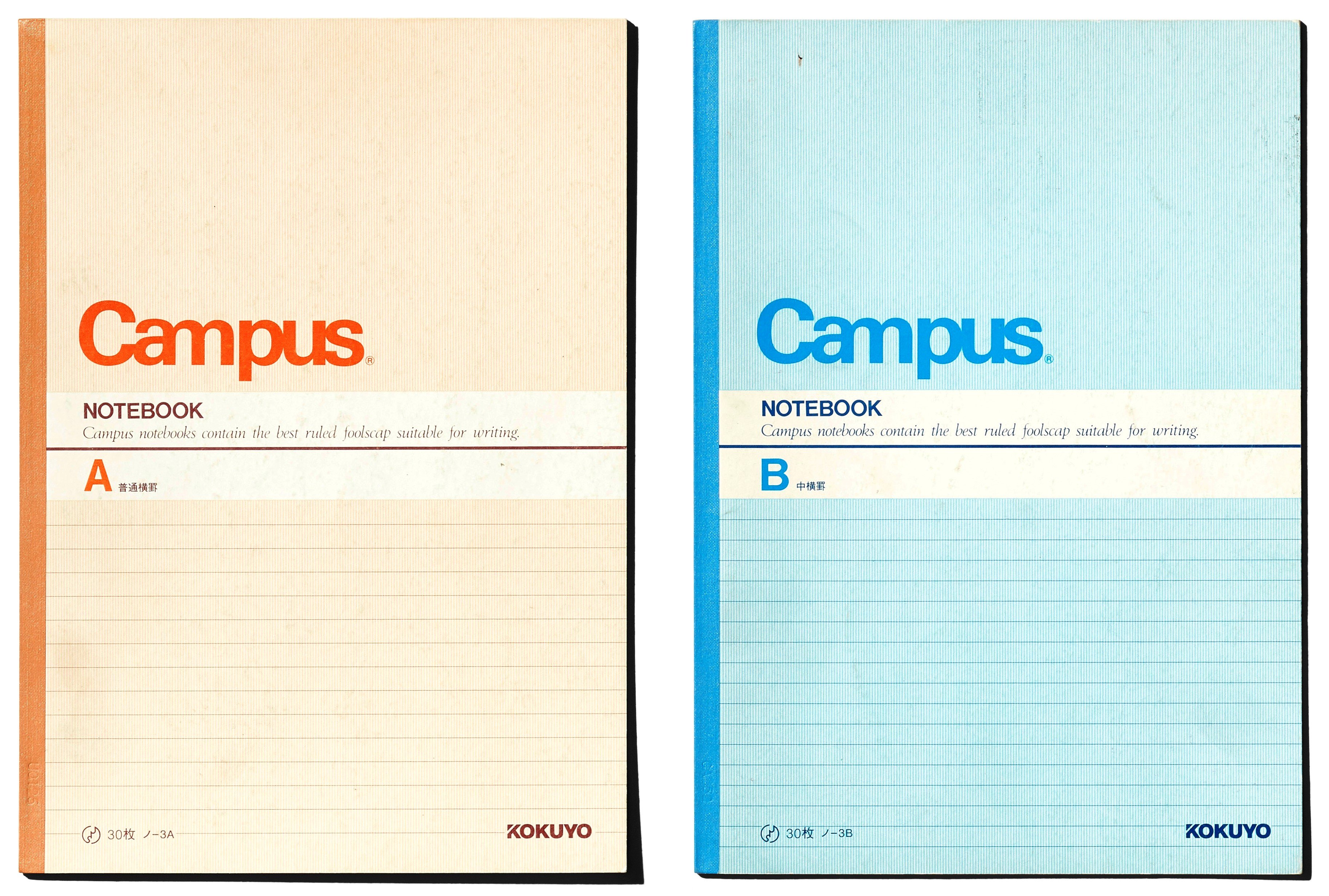 1991 3rd-generation Campus Notebooks
This series was designed with attention to details for greater originality, adopting vivid colors that were not used in previous-generation products and a drastic change of design with the logo placed vertically.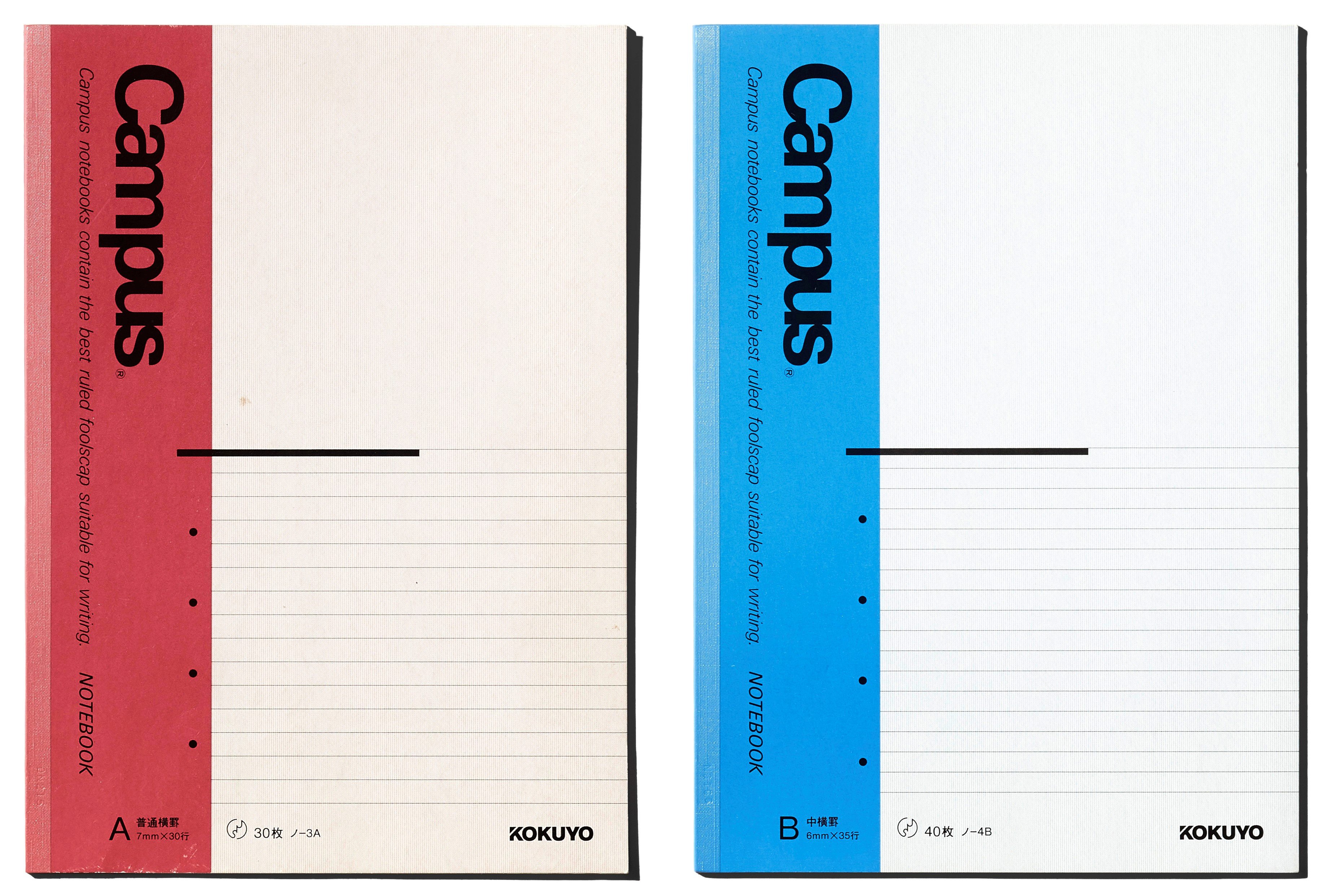 2000 4th-generation Campus Notebooks
In order to improve customer satisfaction, this series was developed after thoroughly researching materials.
As a result of continuous efforts, we succeeded in developing a new type of cloth that is tear resistant even after the notebook is filled up to the last page.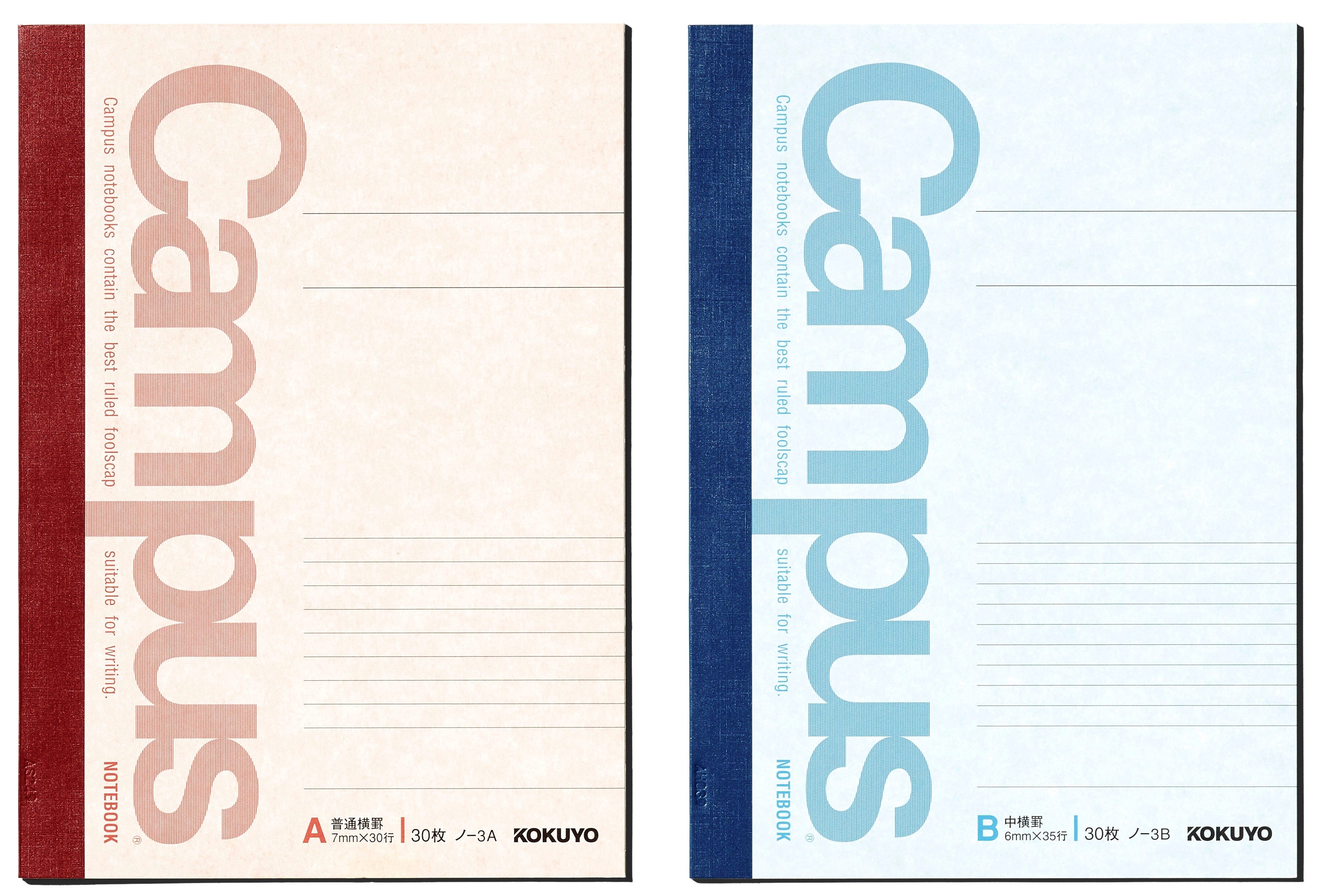 2011 5th-generation Campus Notebooks
Changing the surface finish of the spine cloth made it easy to use pens to write on this series.
Also, changing the specifications of base paper and ruled lines of the pages made the notebooks easier to draw lines on and use.