Making things from the perspective of the people who use them.
"Kokuyo Design Award" started from 2002 and has gained the position of an international competition that aims to make commercial products from the entries.
From the award-winning artwork in the past, a total of 13 entries have gone from the contest
to the market. A number of excellent works will also be created in the future.
By making them into products, innovative designs that have never been seen
before will spread across the world.
A string of beautiful days…
A calendar where numbers are sewn with a single thread. When you pull the thread the numbers gradually unravel and disappear.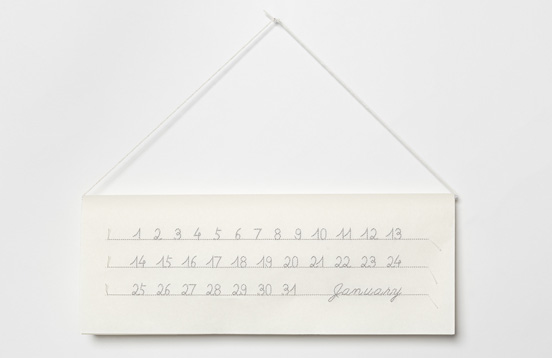 Bubble Liner
This is a ruler with the scale expressed by bubbles.
By incorporating organic bubbles into tools that we use in our everyday lives that are made up of artificial straight lines, we can acquire the beauty of nature in our daily lives.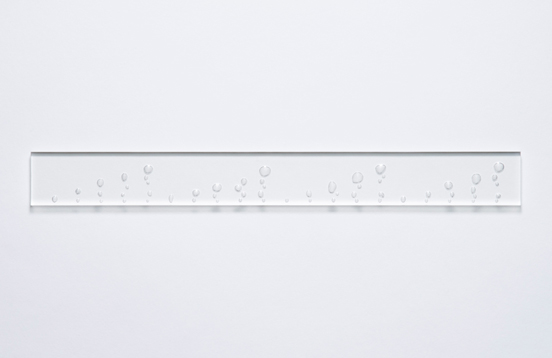 Wagomu
It is a rubber band made from silicon using the motif of the decorative Japanese twisted paper bowknot ties (Mizuhiki) that have the meaning of "may it happen many times".