KOKUYO's Mechanical Pencil Gets Honorable Mention at China's 2022 Design Intelligence Award
Product recaptures the simple joy of a good old-fashioned pencil
"The KOKUYO Enpitsu Sharp Mechanical Pencil", admired for its pencil-like simplicity, earned an honorable mention at the 2022 Design Intelligence Award, one of China's most prestigious award programs.
■ Award details
○ Award won:    Honorable Mention, Design Intelligence Award 2022 
○ Winner:          KOKUYO Enpitsu Sharp Mechanical Pencil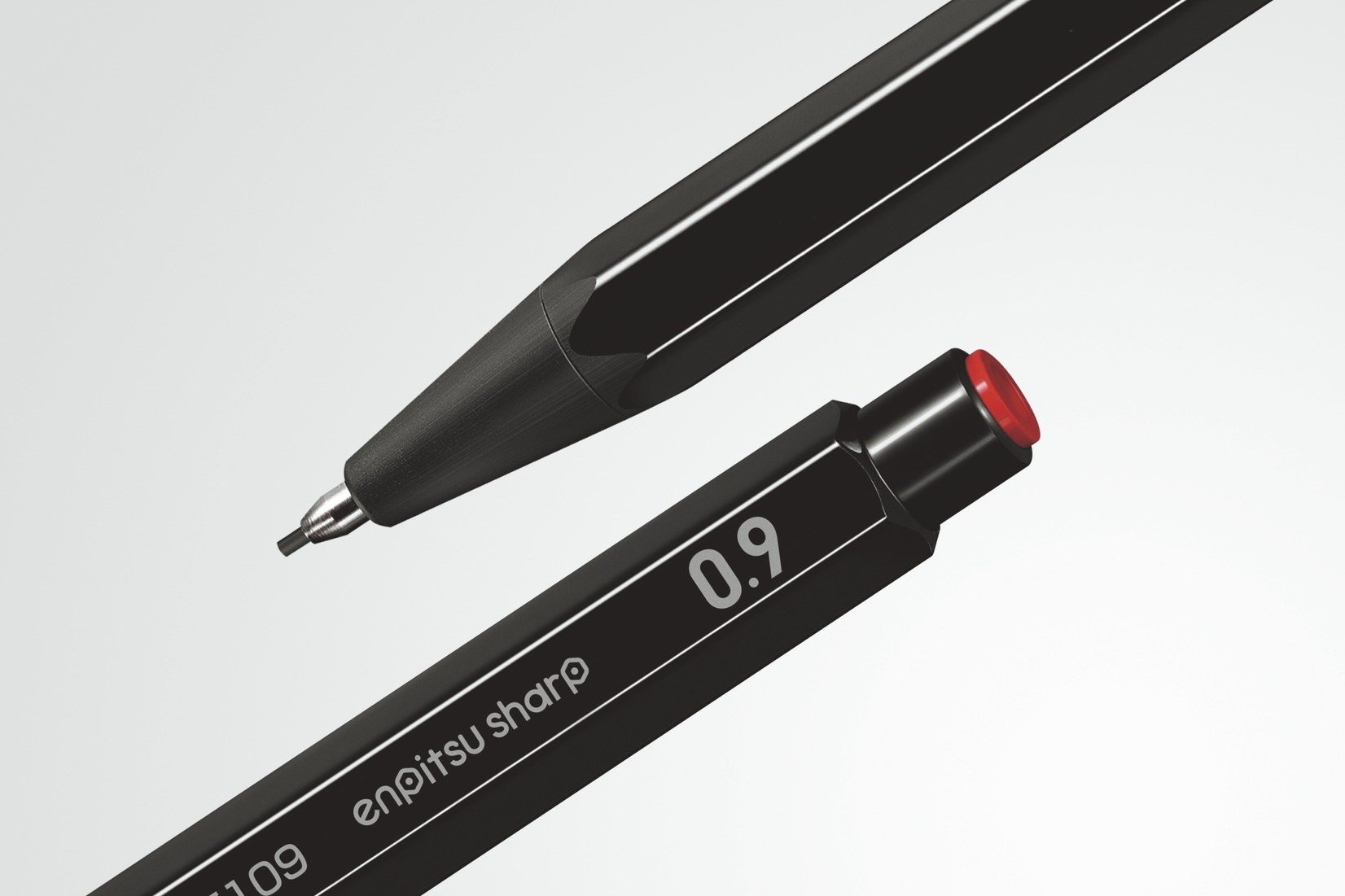 KOKUYO Enpitsu Sharp Mechanical Pencil
The Design Intelligence Award (DIA) is a leading international award program for design and innovation organized by the China Academy of Art and Chinese Industrial Design Association (CIDA) with the backing of the People's Government of Zhejiang Province. In the seven years since it began in 2015, the DIA has received over 43 thousand entries from 70 countries and regions. At the 2019 DIA, KOKUYO's office chair "ing" earned the Silver Award.
The winner of the Honorable Mention, "KOKUYO Enpitsu Sharp Mechanical Pencil", was inspired by the simple qualities of a good old-fashioned pencil. Every last design detail captures a pencil's look and feel. These little touches include a glossy, hexagonal sleeve with a nib that captures the feel of a sharpened pencil lead, a choice of five line widths (0.3 to 1.3 mm) to enable a range of line widths and degrees of hardness, and an open pencil cap through which new leads can be inserted quickly and easily. The product was launched in November 2020 and has become a hit.
"KOKUYO Enpitsu Sharp Mechanical Pencil" also earned a place in the Good Design Best 100 list announced at the Good Design Award 2021, an award program organized by the Japan Institute of Design Promotion.
○ DIA website: https://en.di-award.org/collections.html
○ Website about "KOKUYO Enpitsu Sharp Mechanical Pencil": https://www.kokuyo-st.co.jp/stationery/pencilsharp/simple/
Recipient's Statement
A representative from the product development team had the following to say about the accolade:
It's a great honor to receive the Honorable Mention at DIA 2022. Our product previously earned an accolade in Japan, at the Good Design Award, and we feel delighted to follow that up with this overseas award. When designing the product, we returned to the basic principles of our series of mechanical pens. That is, we focused on a pencil's simple, user-friendly qualities and on dimensions, texture, and other design features that would capture the look and feel of a pencil. With a variety of pencil leads for different line widths and degrees of hardness, the product recreates the experience of using a pencil to draft or sketch as well as to write. I recommend it to all pencil fans.