The KOKUYO DESIGN AWARD 2021 Winners Have Been Decided - The theme is "POST-NORMAL." Designs that propose new value in working, learning, and living environments have been selected from among 1,401 entries from Japan and abroad -
Held by KOKUYO Co., Ltd. (Head office: Osaka / President: Hidekuni Kuroda), the KOKUYO DESIGN AWARD is a competition that calls for product designs that will create new value in working, learning, and living environments, with the aim of launching them as commercial products. The entry period for the KOKUYO DESIGN AWARD 2021 was from August 21 to October 19, 2020. A total of 1,401 designs were received from 58 countries all around the world (795 from Japan, 606 from abroad), and we are pleased to announce that as a result of judging all the entries, four winners were chosen on Saturday, March 13.
Ever since it was first established in 2002, the KOKUYO DESIGN AWARD has been calling for designs that will create new value for society, and giving them shape. The theme for this, the 18th award, is "POST-NORMAL." We've witnessed the world undergo many significant changes simultaneously. That's precisely why we chose this theme: so that it would serve as an opportunity for us to question again the value of the things around us, think about what kinds of value will continue to be widely loved for a long time to come, and create them.
Over the course of the eight months or so since the announcement of the theme, entrants and judges alike have approached it in their own ways, thought about it, and discussed it over and over again. Now, in today's Final Judging, this year's Grand Prix and other award winners have at last been decided.
This year's winners of the Grand Prix and other awards are as follows.
Winners
Grand Prix (1 design)
| Design name | General name | Design overview | Award winner/Group name |
| --- | --- | --- | --- |
| RAE | Desktop Organizers | In 2020, many found themselves in uncertain situations, with new or altered environments for productivity. We designed a set of desktop organisers that will allow people to naturally create a connection to their new work environment, enabling their tools, space and mind to meet in a new context. | Milla & Erlend (Milla Eveliina Niskakoski, Erlend Storsul Opdahl) |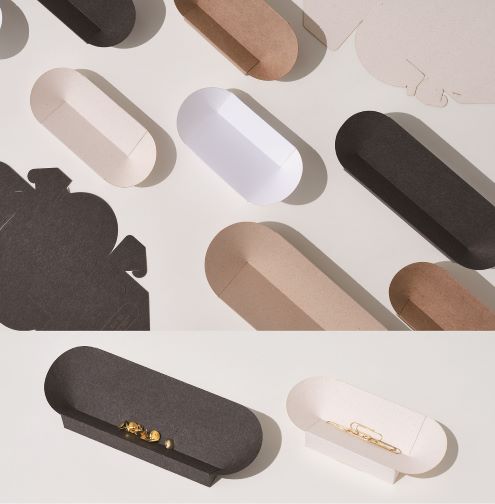 Award for Excellence (three designs)
Design name
General name
Design overview
Award winner/Group name
Leaden, the sensory
pencil collection
Pencil
Humans instinctively understand the properties of objects based on features such as how dark the colors are. These pencils take advantage of that. The hardness and density of the lead are represented by the colors and shapes of the pencils through variations in luster and darkness. This enables people to enjoy using the pencils in more sensory ways. The idea is that everyone can understand the unique properties of objects by feeling them with their hands and looking at them with their eyes.
Soh YunPing
Caliper for kids
Caliper
A Caliper is a measuring tool especially for professionals such as designers, engineers, and architects. However, it has a strong impression as a complicated tool, only suitable for creative specialists. "Caliper for kids" is a stationery product for kids that splits four functions of a caliper in a fun and intuitive way to allow them to approach tools and use them easily. By using a caliper as an extension of learning about circles and spheres, they can get interested not only in the things around them but also in the tools themselves, making the "measuring" more fun.
Koji Yamaura
Study Partner Bottle
Water bottle
More and more people are using reusable water bottles. In addition to being environmentally friendly, drinking water frequently is also being recommended nowadays to help prevent infection. So it's now normal for people to keep their own reusable bottle on their desk while studying and working. This design interprets a reusable bottle as a piece of stationery, and aims to provide the optimal form for that. It's easy to use and won't fall over or roll around. This new standard will be the perfect partner for how we're going to learn in the future.
Yasuaki Matsuura
| | | |
| --- | --- | --- |
| Leaden, the sensory pencil collection | Caliper for kids | Study Partner Bottle |
Note: The design titles, general item names, design overviews, and winner/group names are as written on the entry sheets.
* KOKUYO DESIGN AWARD website and social media
website / https://www.kokuyo.com/en/award/
Facebook / https://www.facebook.com/KokuyoDesignAward.japan/
Twitter / https://twitter.com/kokuyo_DA
Instagram / https://www.instagram.com/kokuyo_designaward/
LINE / @kokuyo_da
Reference
■ KOKUYO DESIGN AWARD
KOKUYO DESIGN AWARD was founded in 2002 as a competition for product designs with the objective of promoting product creation with a user-oriented perspective. It calls for works from the general public and aims to launch them as commercial products. This time around marks its 18th year. The AWARD is growing as an international competition: the judges are top creators working actively both within and outside Japan, and the majority of entries have been from abroad in recent years. The contest also invests effort in turning winning designs into commercial products, and has successfully launched 19 designs on the market to date. Among the works that have made a commercial debut are "KADOKESHI, " which has been added to MoMA's permanent collection, "Nameless Paints, " which won several international ad and design awards, and "True Measure, " which won the iF Design Award.
KOKUYO DESIGN AWARD 2021 Jury Profile
Ryosuke Uehara
CEO, Art Director & Creative Director of KIGI Co., Ltd.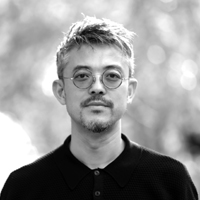 Ryosuke Uehara was born in Hokkaido in 1972, and graduated from the Faculty of Art and Design at Tama Art University. He worked at DRAFT Co., Ltd., and established KIGI in 2012 with Yoshie Watanabe. He seeks new perspectives on artistic creation through his activities, which include art direction and product design for many companies and brands, establishing the KIKOF brand with craftsmen of traditional arts in Shiga Prefecture, and running OUR FAVORITE SHOP, a gallery and own-brand store.
He has won the Tokyo ADC Grand Prix, the Tokyo ADC Membership Award, and the 11th Yusaku Kamekura Design Award, to name a few. He held KIGI WORK & FREE, a large-scale solo exhibition, at Utsunomiya Museum of Art in July 2017. In 2018, he participated in the Hojoki Shiki Exhibition at the Echigo-Tsumari Art Triennale 2018 by designing the Yoigoma standing bar.
---
Masashi Kawamura
Chief Creative Officer of Whatever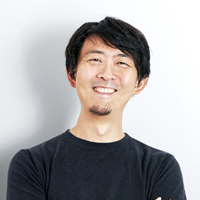 Masashi Kawamura is the Chief Creative Officer and co-founder of Whatever.
After working as a creative director at creative agencies around the world?including BBH, 180, and Wieden & Kennedy?he established creative lab PARTY. He worked as a creative director there while also serving as the CEO of PARTY NY and Taipei, and was in charge of all global business projects for those companies. Then in 2019, he founded new creative studio Whatever, and took up the position of Chief Creative Officer. He is involved in a wide range of projects, including campaign programs for numerous global brands, product design, development of TV programs, and music video production. He has won many awards around the world, including at the Cannes Lions International Festival of Creativity. He was selected by the American magazine Creativity as one of the Creativity 50, a list of the world's most notable creators and innovators, and was also selected for Fast Company's list of the 100 Most Creative People in Business, and AERA's 100 People Breaking Out of Japan.
---
Tsuyoshi Tane
Founder of Atelier Tsuyoshi Tane Architects / Architect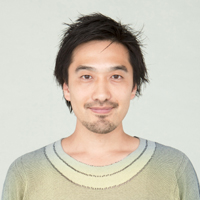 Tsuyoshi Tane is an architect. Born in Tokyo in 1979, he established Atelier Tsuyoshi Tane Architects and, now based in Paris, France, he works on many projects in Europe, Japan, and other parts of the world. His works include Estonian National Museum (2016), New National Stadium Kofun Stadium (proposal) (2012), LIGHT is TIME (2014), Todoroki House in Valley (2018), Hirosaki Museum of Contemporary Art (2020), among others. He has received numerous awards, including the French Ministry of Culture Architecture Prize (2007), 67th Japanese Ministry New Face Award of Minister of Education Award for Fine Arts, and Architect of the Year 2019. He has also been nominated for the Mies van der Rohe Award. He has been teaching at the Columbia University Graduate School of Architecture, Planning and Preservation since 2012.
---
Teruhiro Yanagihara
Designer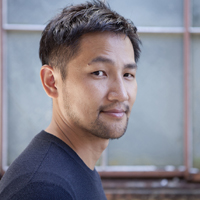 Teruhiro Yanagihara was born in Kagawa Prefecture in 1976. He is a designer, and established his own studio in 2002. With the idea of designing environments for designing, he is engaged in a number of design projects?spatial design, product design, and everything in between?that go beyond the boundaries of countries and genres. He has also been a part of the launching of several new brands as a creative director. His activities are currently based in Osaka, France, and the Netherlands.
Some of his works have their place in the permanent collections of the Stedelijk Museum Amsterdam, and the CNAP (Centre national des arts plastiques), to name a few. He is also the co-author of several books, including Real Anonymous Designs (from Gakugei Shuppansha), Design manners from 11 designers between 2000 and 2009 (Rikuyosha).
---
Yoshie Watanabe
Art Director & Designer at KIGI Co., Ltd.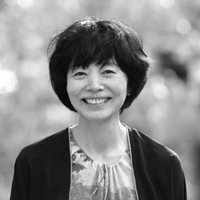 Yoshie Watanabe was born in Yamaguchi Prefecture in 1961, and graduated from Yamaguchi University. She worked at DRAFT Co., Ltd., and established KIGI with Ryosuke Uehara in 2012. Besides being a graphic designer, she engages in product and fashion design. She has been involved in product planning at D-BROS, created the fashion brand CACUMA in collaboration with Hobonichi, and established the product brand KIKOF with craftsmen of traditional arts in Shiga Prefecture, to name some of her activities. She also creates artwork in her free time and holds exhibitions to present them. In 2015, she opened OUR FAVORITE SHOP, a gallery and own-brand store, in Shirogane, Tokyo. Through Little More Books & Store, she has published the picture books BROOCH, UN DEUX, and Journey, as well as KIGI and KIGI_M, which showcase her work and those of other artists. She has won the Tokyo ADC Grand Prix and the 19th Yusaku Kamekura Design Award, among other honors.
---