CONCEPT
LOG YOUR LIFE
Use it for a lifetime,
not just a year.
The Kokuyo Jibun Techo is a planner that organizes all the different information you have in your life. Formats are designed to help you plan out your days, set goals, track progress and keep record of the many things that goes on in life. 




JIBUN means "myself" and TECHO means "planner" in Japanese. The Jibun Techo is not just a planner, it is a fun way to learn about yourself - the more you write about JIBUN, the more you can discover about yourself.
CONTENTS

JIBUN_TECHO consists of 3 separate volumes (DIARY, LIFE, IDEA)
to be bundled to make one notebook. You can use just one, two or all three together inside the same cover.
Note: The Standard cover type First Kit includes the LIFE and IDEA notebooks.
For other cover types, you need to buy these notebooks separately.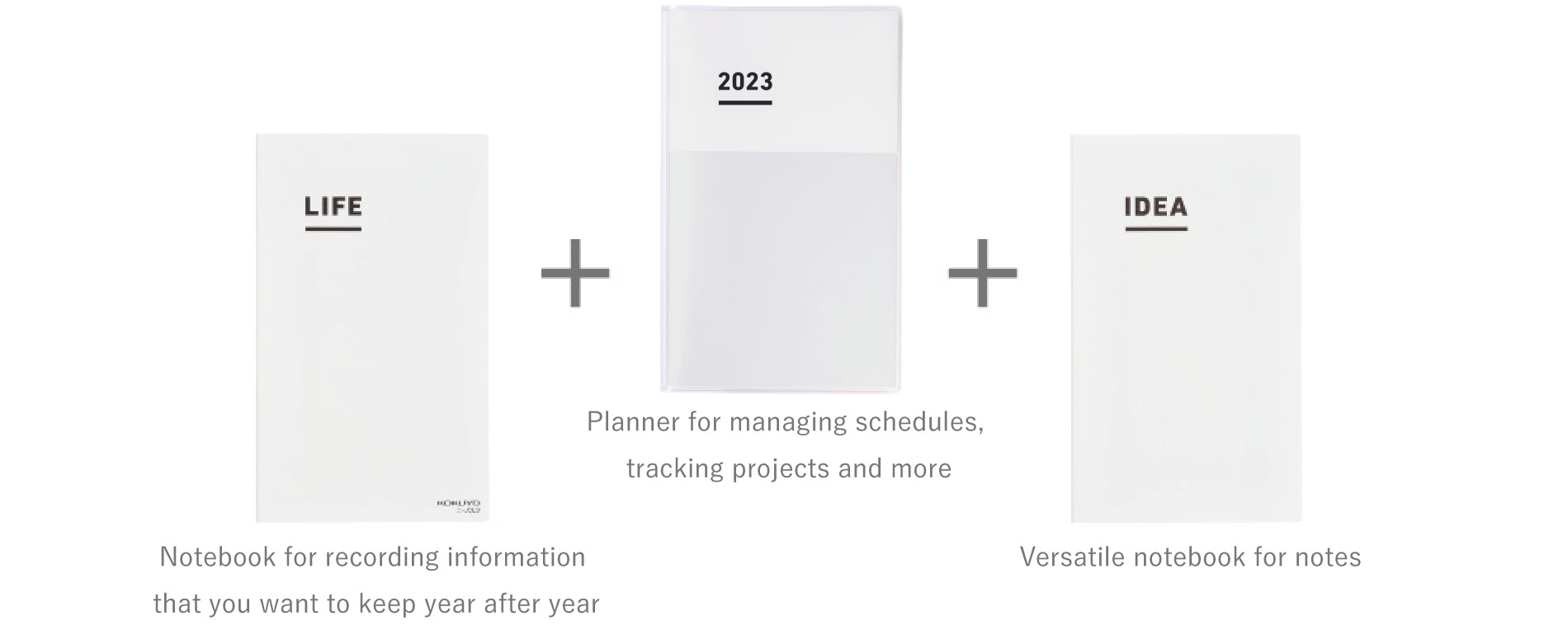 DIARY
The DIARY is a dated planner Including vertical, monthly, and gantt chart. Easy to write and find entries from the year.

LIFE
The LIFE booklet lets you keep information that you want to refer to over the years, like life goals and anniversaries. You can transfer all that information without having to rewrite it in a new planner every year.

IDEA
A notebook with a grid layout for extra notes, journaing, sketching or more.
FORMAT
Created with a format which makes it easy to organize information,
this notebook is designed for a lifetime use instead of a year.
Below are some examples of ways you can use and things
you can record with the Jibun Techo.
---
DIARY
●Work planner
●To-do lists
●Meals
●Want lists
●Places to meet for drinks
●Shopping lists
●Task management
●Deliverables
●Hobbies log
●Journal
●Business trip log
●Team-mates' schedules
●List of shops/venues to check out
●(Children's) development log
●Work log
●Family life planner
●Gifts
●Weather, temperature
●Tasks
Note: Some of the content is different from that in Biz, Lite and DAYs. For more information, see the web pages for the relevant cover type.
---
LIFE
●Goals
●Anniversaries
●Quotes and sayings
●Contacts
●Password hints
●Travel log
●Medical record
●Money manager
---
IDEA
| | | | |
| --- | --- | --- | --- |
| ●Notes | ●Ideas for planning | ●Notes on meetings | ●Outlines for document creation |
---
Creator's profile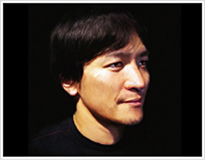 佐久間英彰 hideaki sakuma
Born in 1974, in Kagawa prefecture. Works as an advertising agency and copywriter.