JIBUN_TECHO DAYs 2023 / JIBUN TECHO DAYs mini 2023
The newest addition to the JIBUN_TECHO, the DAYs planner is the only daily planner in the lineup. With a unique and versatile format, the DAYs offers an easy, fun way to plan and record your days.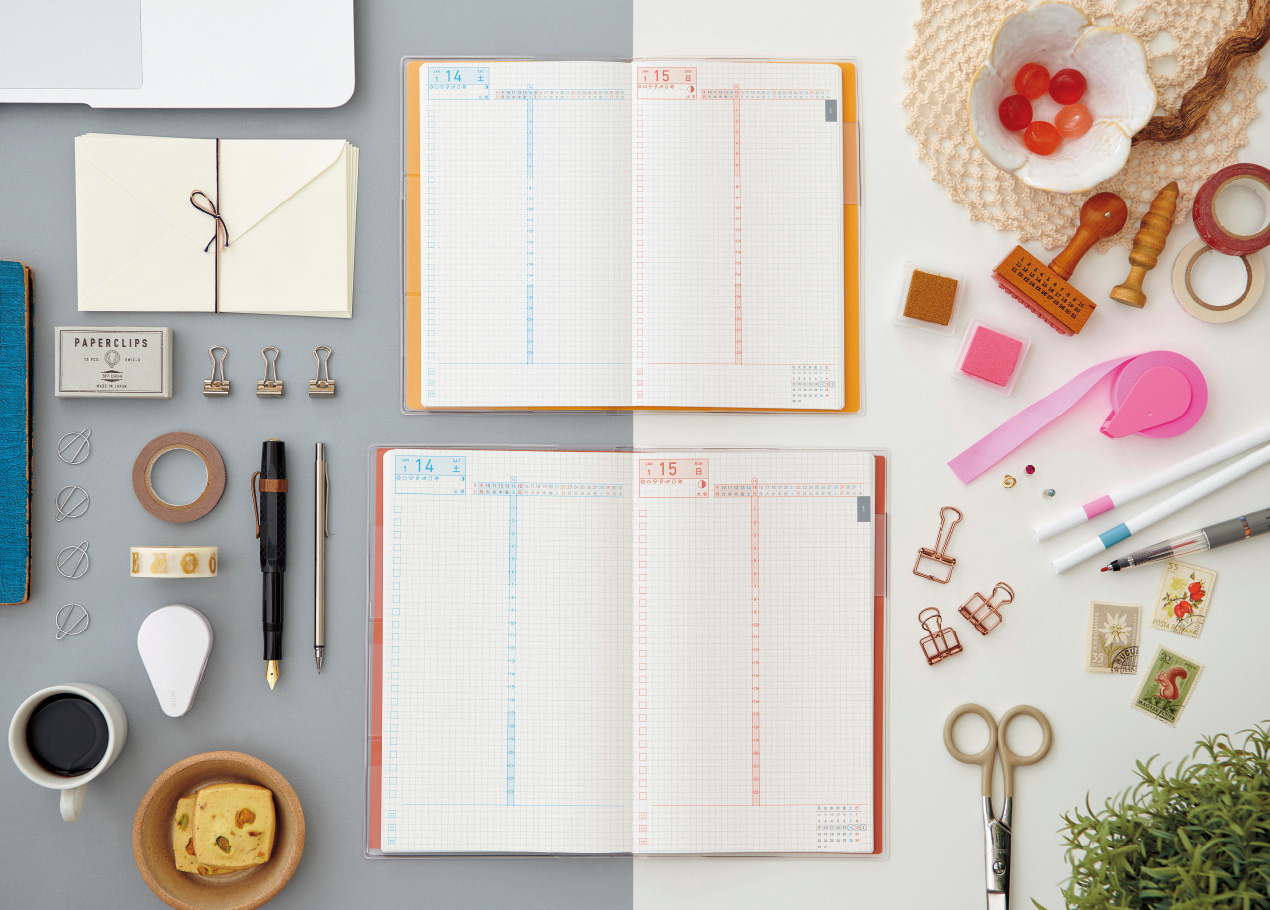 Uses THIN PAPER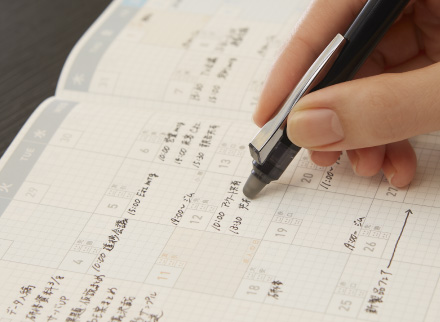 Like the JIBUN_TECHO Standard, the DAYs planner uses KOKUYO's own THIN paper. Lightweight and low in show-through, it resists warping even when you rub out erasable ink.
* Compared with conventional Tomoe River paper.
Divided in 2 books for portability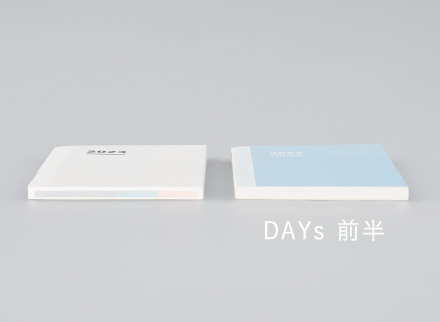 The DAYs planner comes as a set of two six-month diaries. Each of these is about the same thickness as a regular JIBUN_TECHO DIARY, making it easy to carry around.
24- hour timeline runs down the center of the page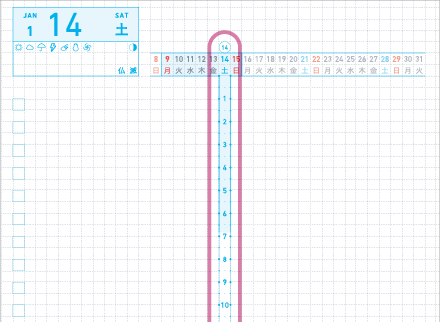 Our new design lets you keep two separate logs side by side, such as your work and family schedules, or your to-do list and life log.
It's now easier to customize schedules to suit your own needs.
Dates and days are printed on the top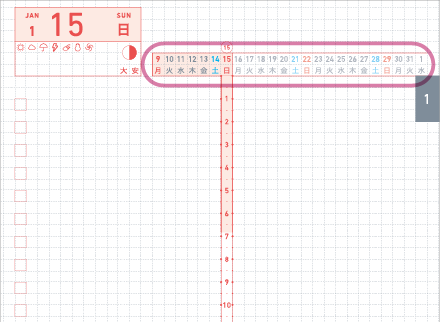 The trouble with a conventional page-a-day planner is that it's difficult to see whereabouts you are in the week. We've solved the problem by making your position within the week intuitively obvious.
* Patent pending
Contents
Contents list
Downloadable English Translation of each contents
3-year calendar
Yearly schedule
My dream 2023
This year's events
100 wishes list
Free list
Monthly schedule
Monthly project
Daily page
Looking back on 2023
Notes
JIBUN_TECHO DAYs 2023
A transparent outer cover protects an inner paper cover in a range of special colors.
「LIFE」「IDEA」books are not included.
They can be bought separately and inserted into the cover.
●A5 Slim(H217×W136mm)
●B6 Slim(H190×W120mm)
Size
Product name
Product number
Color
Material of cover
Manufacturer's
suggested retail price
(excluding tax)
Height, width
(mm)
Pages
A5 Slim
JIBUN_TECHO DAYs 2023
ニ-JD1B-23
Blue
PVC (clear)
¥3,800
217・136
112 per six-month diary
ニ-JD1M-23
Gray
ニ-JD1R-23
Red
ニ-JD1Y-23
Yellow
B6 Slim
(mini)
JIBUN_TECHO DAYs mini2023
ニ-JDM1B-23
Blue
PVC (clear)
¥3,200
190・120
112 per six-month diary
ニ-JDM1M-23
Gray
ニ-JDM1R-23
Red
ニ-JDM1Y-23
Yellow