Full of ways which makes the notebook fun
and convenient to use all year.
「2022 DIARY」
24-hour vertical layout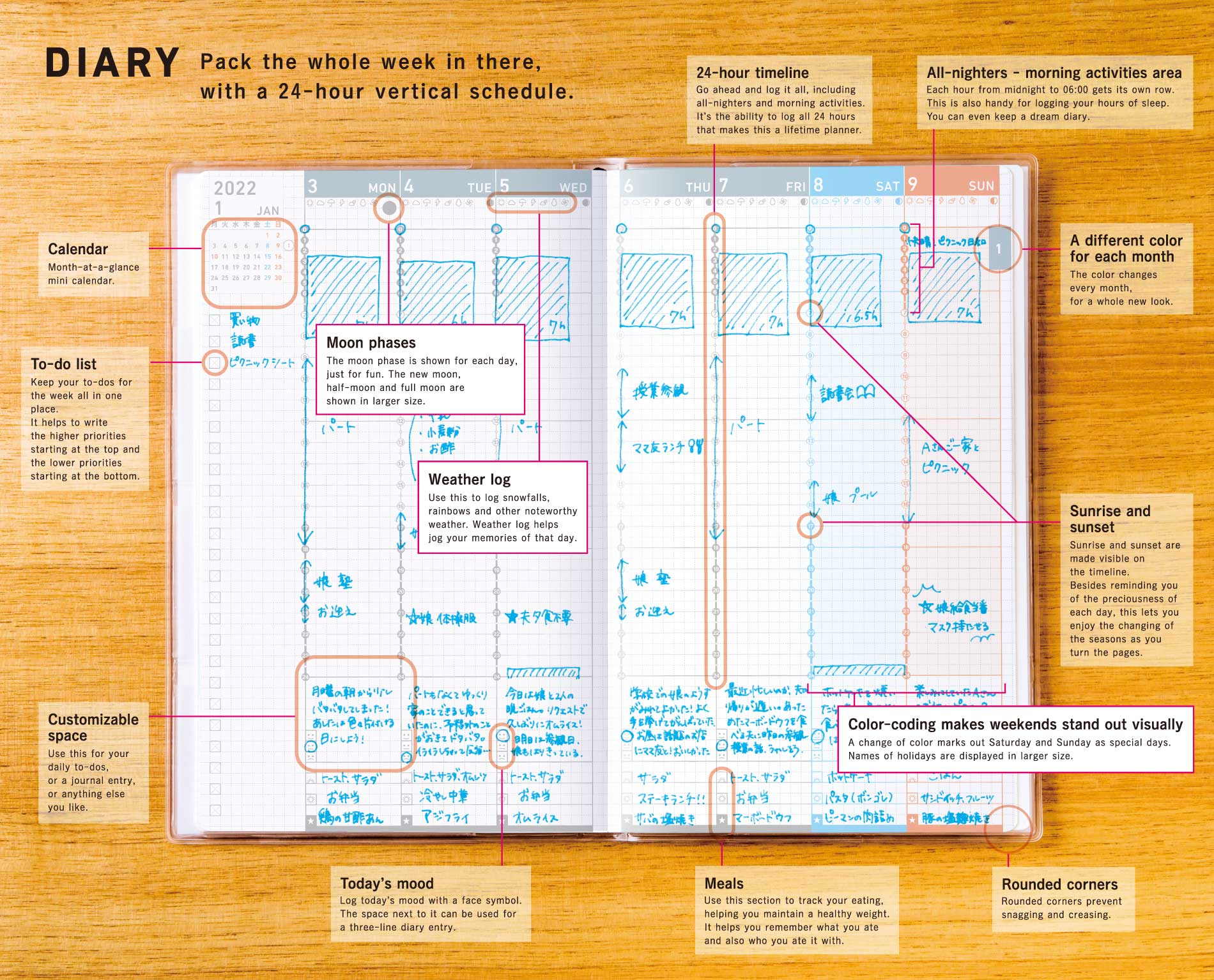 Features of 2022 DIARY
Unique format for planning and organizing various information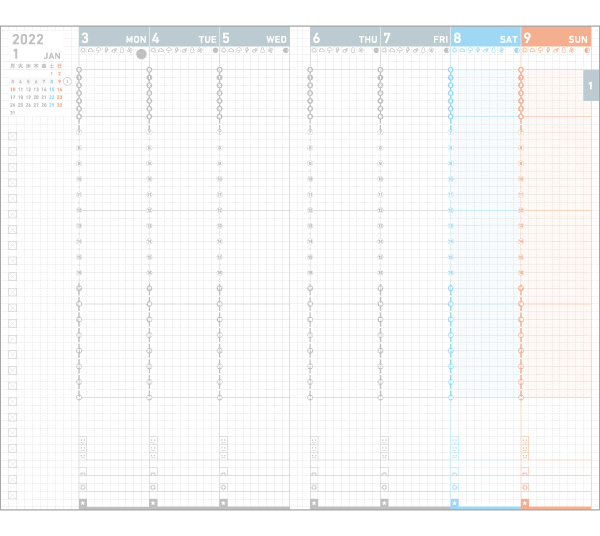 Each series has its own carefully-considered design and format.
Opens flat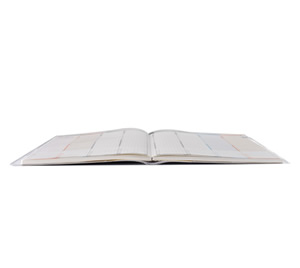 Lay-flat binding makes all parts of the page equally easy to write on.
Kokuyo original paper best suited for each planner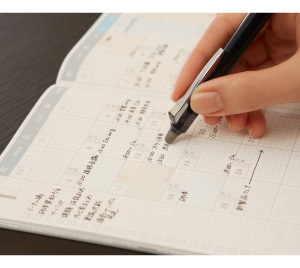 The Standard DIARY, and the Lite, DAYs and IDEA booklets use THIN paper, while the Biz DIARY and LIFE booklets use MIO paper.
Each product is made using premium paper carefully selected to suit the notebook's special features.