For more ideas on how to use the JIBUN_TECHO, check out the JIBUN_TECHO Official Guidebook 2022!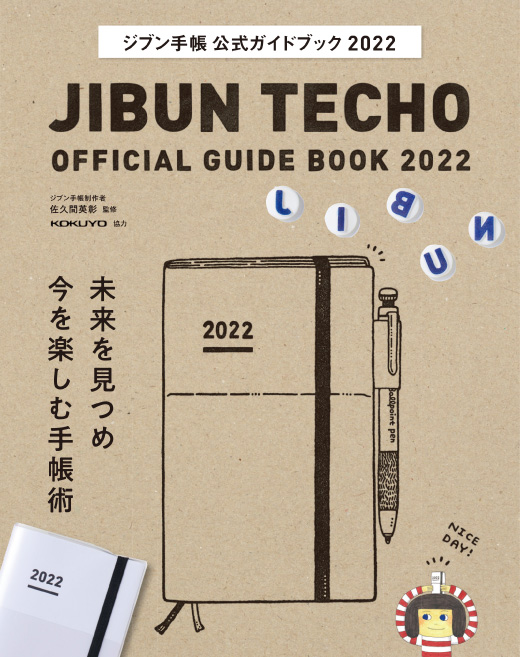 JIBUN_TECHO Official Guidebook contents

The sixth edition of the official guidebook introduces all the features of the JIBUN_TECHO and explains how to use them.
There's a special feature reporting on the new DAYs planner, from its conception to launch, with plenty of usage examples. The guidebook also looks at how the COVID-19 pandemic has changed the way JIBUN_TECHO users use their planners. Looking separately at each type of planner, the latest guidebook explains what users are doing differently now, providing a wealth of ideas on how to use the JIBUN_TECHO for both beginners and repeat users.
Price
Publisher
Contact
1760 yen (1600 yen + tax)
JITSUMUKYOIKU-SHUPPAN Co.,Ltd.
JITSUMUKYOIKU-SHUPPAN
03-3355-1951 (Japanese only)