For more ideas on how to use the JIBUN_TECHO, check out the JIBUN_TECHO Official Guidebook 2023!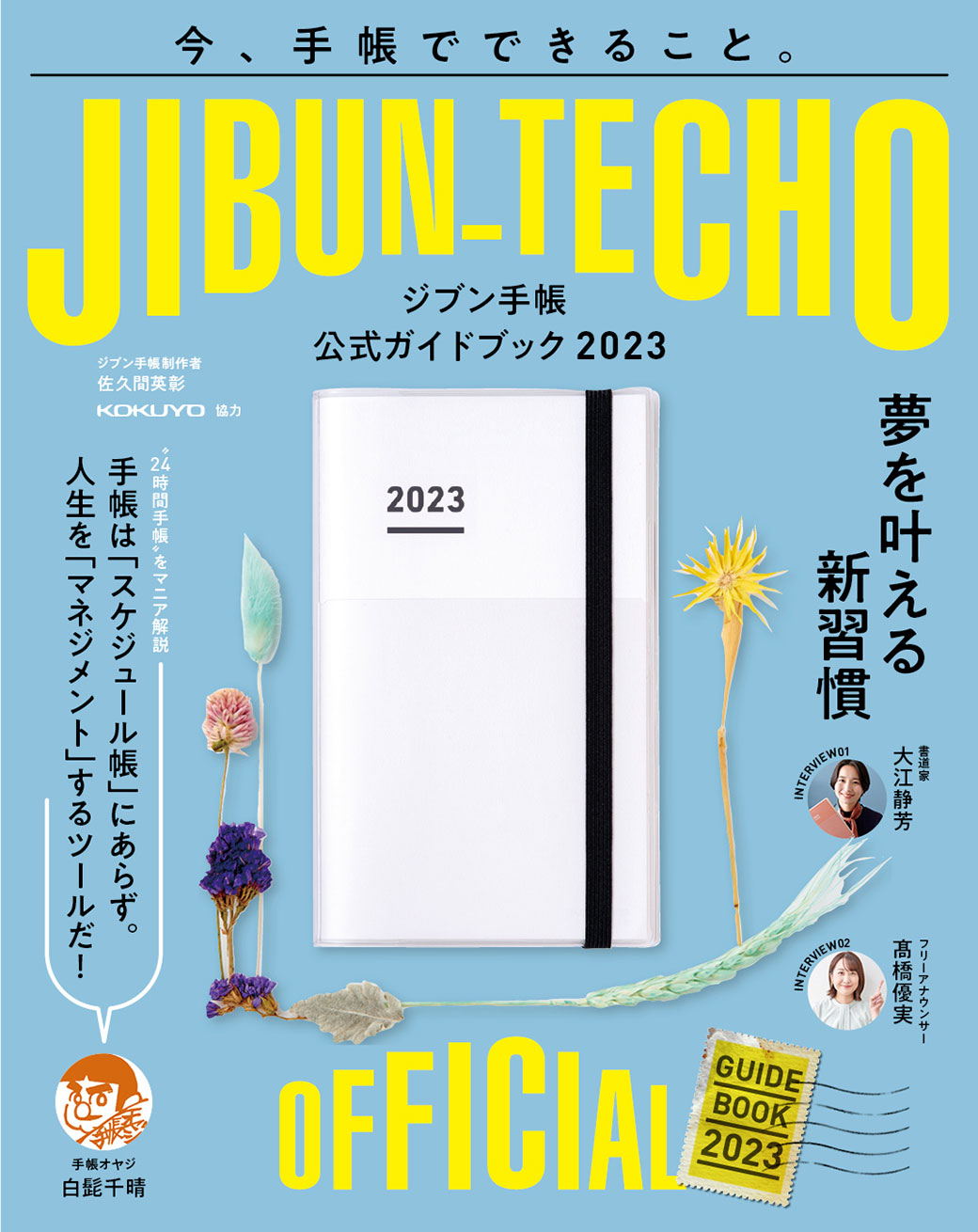 JIBUN_TECHO Official Guidebook contents

Introducing all the features of the JIBUN_TECHO, and explaining how to use them, the seventh edition of the official guidebook has been redesigned, making it even more outstandingly user-friendly! The foreword interview is titled "Things You Can Now Do With Your Planner." In today's unpredictable world, this is exactly what you need to know. Planner guru Chiharu Shirahige has contributed an article called "How To Get the Most Out of Your JIBUN_TECHO." If you want to learn how to achieve your dreams, be sure to read it! JIBUN_TECHO users also share their own ways of using the product, sorted into the categories Business, Family, and Hobbies & Learning. You'll find plenty of practical hints and tips to help you reach your goals! The official guidebook goes on sale on Friday, September 2.
Price
Publisher
Contact
1760 yen (1600 yen + tax)
JITSUMUKYOIKU-SHUPPAN Co.,Ltd.
JITSUMUKYOIKU-SHUPPAN
03-3355-1951 (Japanese only)