Providing Peace of Mind and Safety to Customers
Social: Providing Peace of Mind and Safety to Customers
KOKUYO always develops new products and services from the perspectives of customers, and, without being satisfied with the present conditions, we continue to improve the safety and quality of our entire product line and services.
Attainment of ISO 9001 (Quality Management System) Certification by All Companies
As of June 2019, all companies in our corporate group have attained ISO 9001:2015 (which specifies requirements for a quality management system) and we have standardized the manufacturing ("craftsmanship process") for our three main kinds of business: office furniture, stationery, and Kaunet's office supplies. Our quality management systems, as well as complying with the requirements specified in ISO 9001:2015, are continually improved. In other words, we continually look for ways to make our workforce more quality consciousness and to improve customer satisfaction, believing that quality goes hand in hand with sustained business growth.
KOKUYO Quality Pledge
We shall continually aim to delight and win the trust of customers by providing products and services that help people work, play, and learn better.
We shall endeavor to develop products that exceed customer expectations in every way
We shall endeavor to ensure product safety and to raise the bar on product quality
We shall comply with legal requirements and fulfill our corporate social responsibility
We shall listen to customers and incorporate their feedback into the development cycle
We shall update our management system in response to changes in the business landscape
January 1, 2019
Hidekuni Kuroda
President and CEO
* For stationery, standardization covers only KOKUYO-brand products. For office supplies (made by Kaunet), it covers only Kaunet-brand products.
Registration certificate number: JQA-2029
Registered business: KOKUYO Co., Ltd.
Scope of registered activities:
Design, development and manufacture of office furniture
Purchase and sale of office furniture
Design, development, manufacture and construction of furniture used in public facilities
Design, development, manufacture and construction of building materials
Design and development of stationery products
Purchase and sale of stationery products
Planning, development, purchase and sale of products handled by Kaunet
Relevant business / production sites:
Furniture Business Division: Head Office, Mie Plant, Shibayama Plant, Tokyo Shinagawa Office and Umeda Office
Stationery Business Division; Head Office, Tokyo SST Office, Ibaraki Delivery Center, Shiga NDC and Osaka Nanko Delivery Center
Kaunet Co., Ltd.: Tokyo Shinagawa SST Office
*Current as of April 15, 2022
Quality assurance for stationery
In order to deliver quality that our customers can trust, we have taken steps to systematically build, operate and improve our systems for quality assurance, covering planning, design, manufacturing, and distribution.
1. Continually improving quality assurance
To ensure that customers can use our products safely and securely, we continually improve our system for quality assurance by updating the key processes (design review, safety review, production observation, chemical safety management, legal compliance). We also perform risk assessments to identify and mitigate potential risks.
2. Inspection and testing based on international standards
When testing and inspecting products, we apply international standards. We evaluate testing and inspection processes with a view to improving the country-specific standards. Additionally, we endeavor to do more to catch defects before the product is sold to customers.
3. Responding to customer complaints quicker and more accurately
It is not enough for a product to be objectively safe; the customer must feel reassured that it is so. This is especially true in today's world, where people have a plethora of information at their fingertips. Accordingly, we need to respond all the quicker and all the more accurately to customer complaints. To that end, we have established clear and standardized protocols, tools, and criteria for responding to such incidents. Such standardization streamlines the response process and minimizes inconsistencies in responses.
4. Testing for quality, testing for value
We have always performed thorough quality evaluations when updating products or releasing new ones, and we recently introduced robotics to enhance the reproducibility and accuracy of the testing. For a product to satisfy customers, it must not only be reasonably priced and reliable; it must also have a wow-factor. We have started quantifying the extent to which a product has this.
Robotics technology for quality testing
Quality assurance for furniture
Our furniture businesses attained ISO 9001 certification in 1997. Since then, we have standardized the marketing, planning, design, production, and installation processes for furniture. We use a PDCA cycle to ensure that we always provide products and services that are tailored to the changing ways in which people work, study, and live. We continually strive to improve our manufacturing, delivery, and installation. We listen to feedback from customers and use this feedback to inform and guide our continual-improvement activities.
1. Setting high standards for craftsmanship
When developing a product, we assess safety and functionality using a variety of metrics. As well as measuring the product against the Japanese Industrial Standards and other industry standards, we measure it against our own standards, which are even higher and which we update annually.
2. Dealing with defects
When a customer finds a defect in one of our products, we inform the relevant personnel without delay. As well as investigating the cause for the defect, we make the necessary improvements in the product or manufacturing process to prevent a similar defect.
If there is a serious safety issue, the Risk Compliance Committee will determine the response. To limit the damage, we will notify the relevant authorities and issue notices on our website and in newspapers and other media to alert consumers.
Quality assurance for Kaunet's products
Kaunet has a huge lineup that includes stationery, office supplies, food and drink, home appliances, gifts, medical equipment, shop equipment, order-made business cards and seals/stamps, and office furniture. The business has around a thousand suppliers. It also has its own premium brand, Kaukore, which emphasizing workplace productivity. At least 5,200 products are sold under this brand. Kaunet always strives to develop useful products based on ideas from the user's perspective. To ensure that its products are safe and command confidence, Kaunet works together in the value chain to improve not only the quality of its goods but also the customer service at call centers and delivery.
1. Kaukore, Kaunet's premium series
When developing a product, we assess safety and functionality using a variety of metrics. As well as measuring the product against the Japanese Industrial Standards and other industry standards, we measure it against our own standards, which are even higher and which we update annually.

2. Hearing it straight from the customers : Monitor Kaunet
Kaunet operates Monitor Kaunet, a web community through which it interacts with customers directly. Monitor Kaunet helps Kaunet understand the concerns and problems customers experience on a daily basis, providing inspiration for product ideas.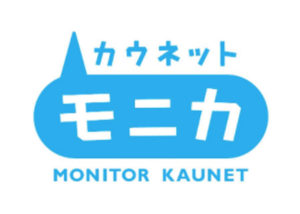 *Website content Japanese language only
3. A call center for hearing customer feedback on a daily basis
As well as Monitor Kaunet, Kaunet operates a call center. The feedback obtained over the phone leads to improvements to existing products and services as well as to new products. Kaunet shares the feedback throughout the entire company so that it can improve its products and services.
4. Trustworthy delivery service
Customers can order Kaunet products on the company's website or from its printed catalog. Goods are delivered on the same day or on the following day at the latest. An assembly service is also available for bulky furniture and items that are tricky to assemble. For this service, delivery staff trained in furniture assembly will assemble and install the item in the customer's office or home and take all the packaging away with them.
Annual Training to Improve the Skills of the Members of the QMS Internal Audit Team
We conduct internal audits every year in our quality management system (QMS) activities. The purpose of those audits is to evaluate whether the QMS is producing results as intended. The members of the internal audit team appointed by the organization evaluate whether products, services and the processes that produce those comply with the requirements in internal audits. If there is a problem, the identified organization promptly strives to correct it. KOKUYO considers these internal audits to be a very important measures to enhance customer satisfaction. Accordingly, we provide education and training every year so that members of the internal audit team improve their skills to be able to conduct effective internal audits.