True Measure
<2014 Merit Award>
By showing graduations on a ruler in terms of lines under a geometric definition, rather than by the thickness of the line, we create a ruler that is closer to the true definition of a tool to measure length. This ruler indicates the position of boundary lines created between two faces lined up a regular intervals, providing a more accurate measurement of length.
Introduction video about products : https://youtu.be/FUestPburf4(YouTube)
Award Results:
GOOD DESIGN AWARD(2016) : Prizewinner
JIDA DESIGN MUSEUM SELECTION vol.19 : GOLD SELECTION
*Only available for purchase in Japan.

FROM CONTEST TO MARKET
The 2014 design award was themed on "NEXT QUALITY", and we solicited entries proposing the quality of next-generation tools. "True Measure", created out of the designer's passion for measuring accurately down to the millimeter, was nothing dynamic, but was highly rated as a proposal which, with just a little twist of idea, attained ultimate functionality as a smart measuring tool.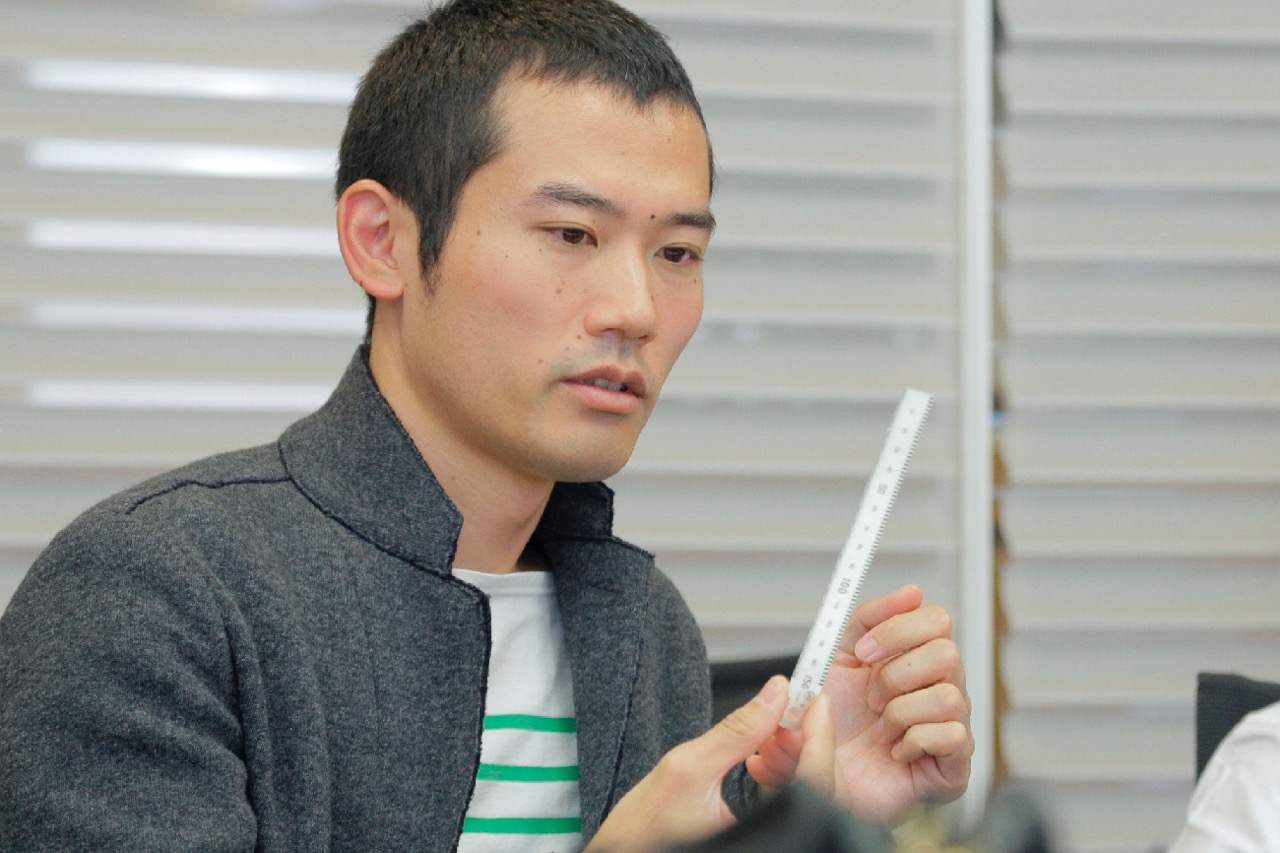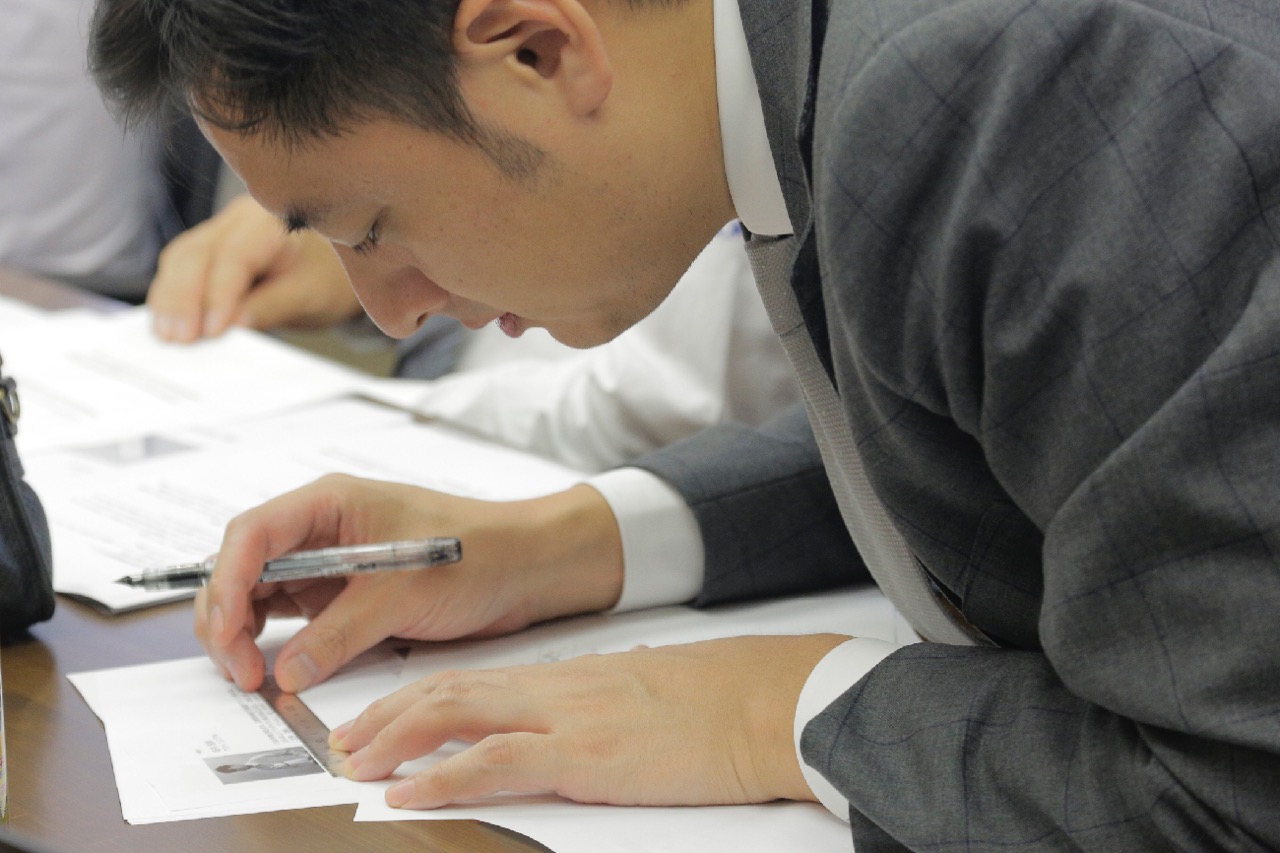 The situation in the final review.
There was no technical difficulty in commercializing the "True Measure". KOKUYO already had a 15-cm metal ruler in its existing product line, so all we had to do was change what was printed on them. The difficult part was to determine how many people in the world had the desire to measure that accurately. At the judging panel held at that time, the judges, who were always very particular about designs and creations, had an eye-opening experience, and some made remarks saying, "it's so niche!".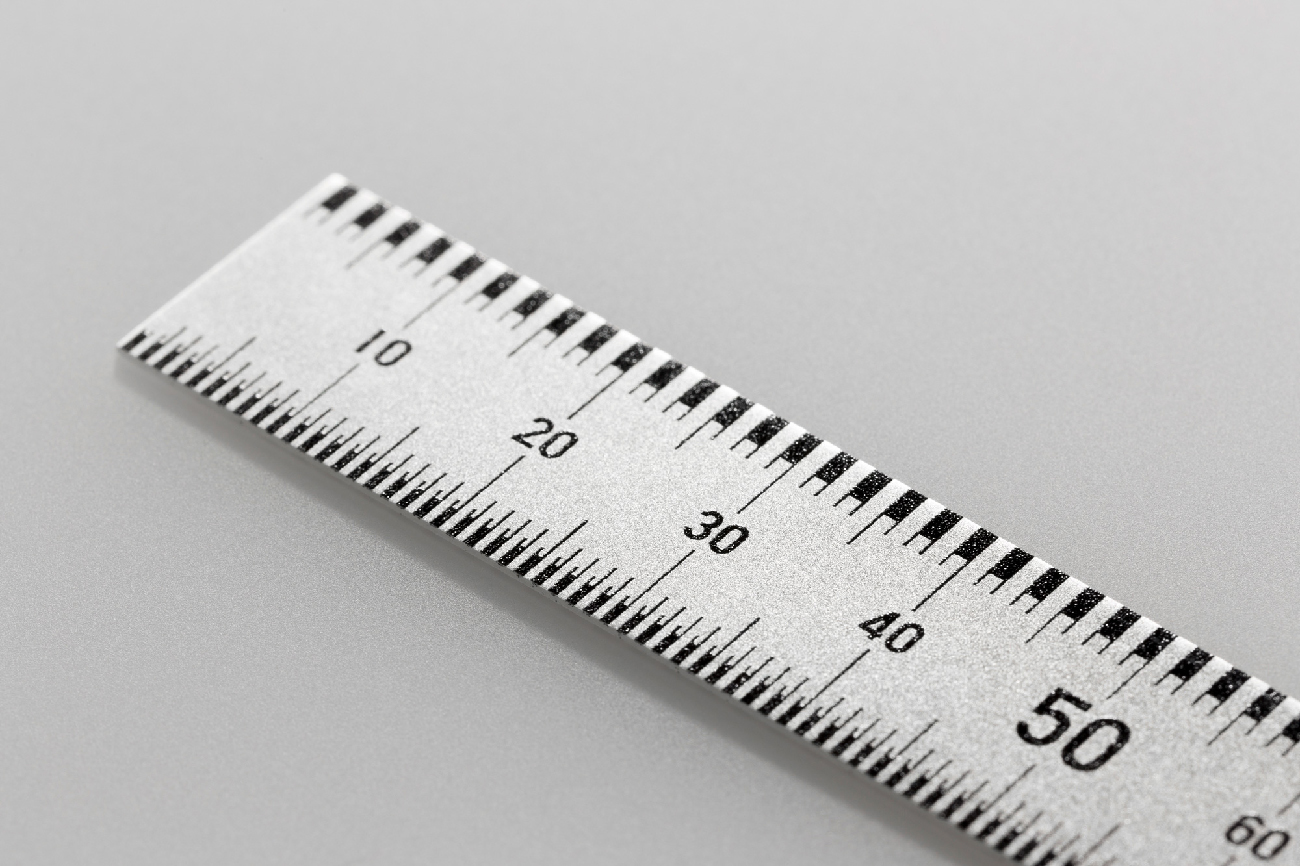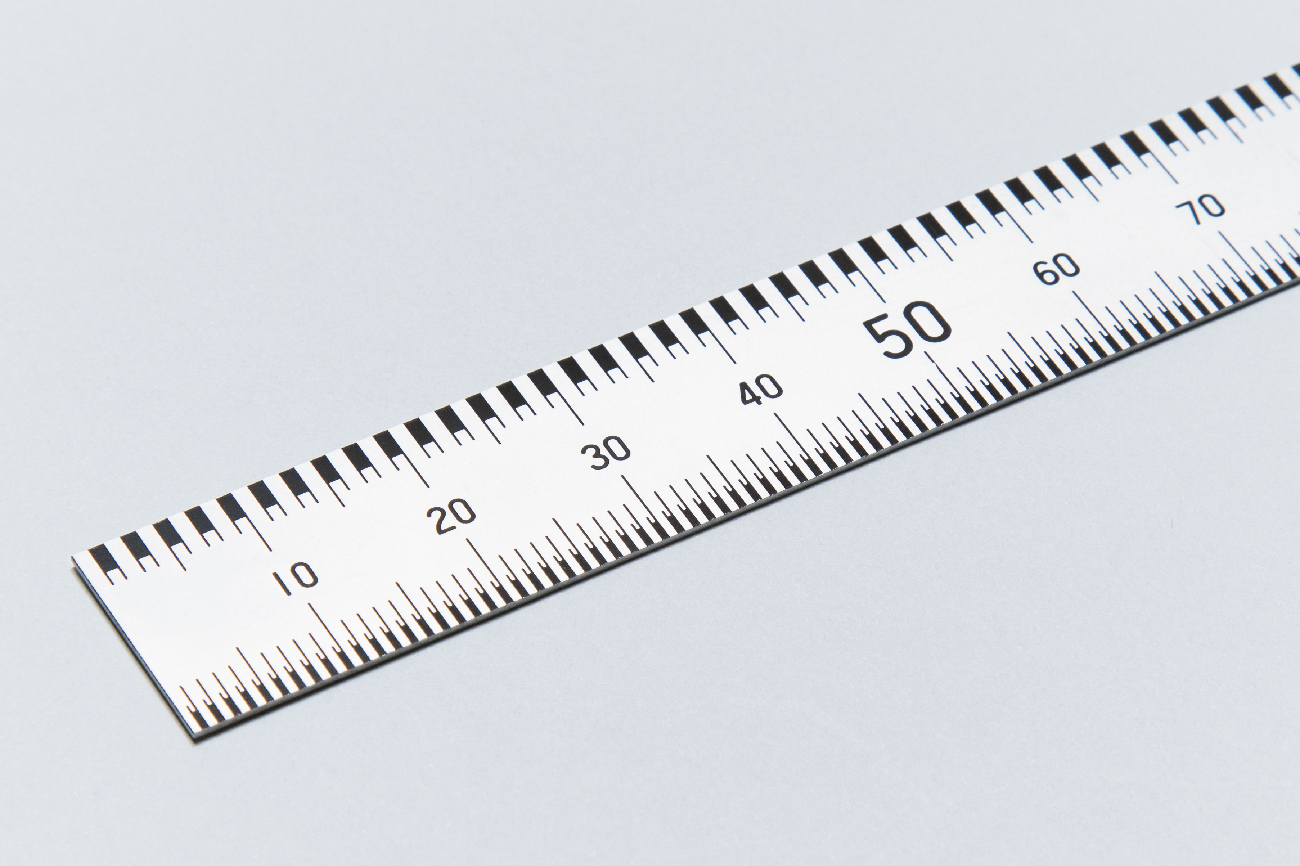 The left is a mockup at the time of judgment, and the right shows the launched product. The mockup was made with such perfection that there was not much of a difference.
After that, we received a lot of comments, including great feedback to the effect that it "eliminated frustration in everyday work", especially from people involved in design and engineering, and so we finally decided to commercialize it as a product. What amazed us was the response after it went on sale. The product was only sold in KOKUYO's directly managed stores and online stores, but it instantly went viral over the Internet, and the first lot sold out immediately. We have been increasing production lots ever since, but they continue to sell out as soon as they are made available.
The KOKUYO DESIGN AWARD prize winning works are characterized by well-defined concepts and designs. They may not always be popular across all fields, but like the "True Measure", a lot of them receive rave reviews from certain customer segments according to job categories or preferences. This case made us think about how we should develop our products.