Interviews with Past Winners
OBAKE
"Somewhere, Sometime"
2020 Grand Prix
Natsuki Tomoda and Mai Miura of OBAKE won the Grand Prix in the KOKUYO DESIGN AWARD 2020, having been chosen from among 1,377 entries. Their entry "Somewhere, Sometime" proposed the concept of reusing scrap wood as pencils, so that the memories that remain in the wood are passed on to the future through the people who use them. The judges gave their entry a very positive evaluation, saying it had the potential to get many people and communities involved and was a design with a story of infinite possibilities carried inside a little pencil. We asked the duo about the process from entering to winning the award, and what's changed for them since.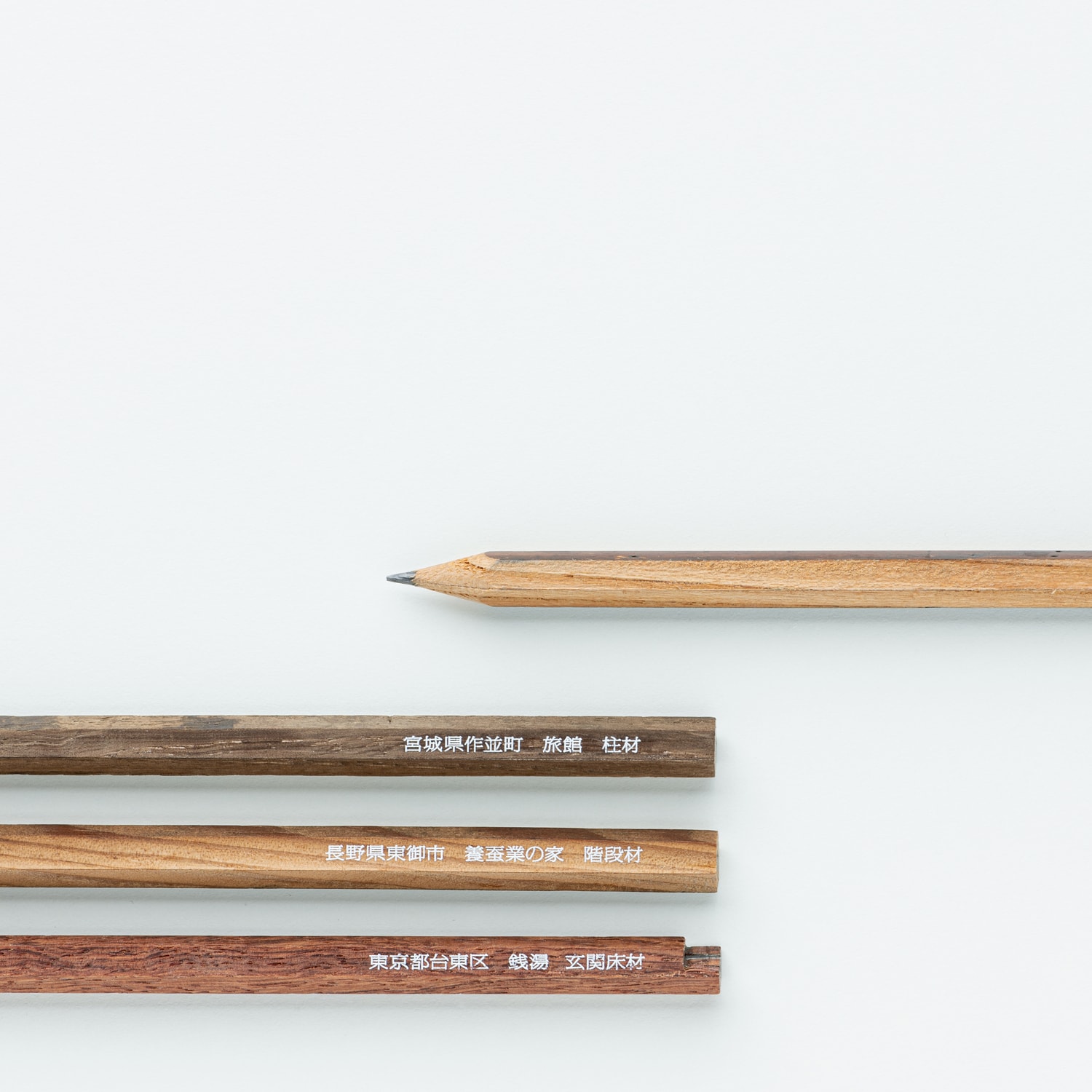 ――

What kind of work do you usually do?

Miura: I majored in architecture at university and went on to graduate school, but now I work as a copywriter at an advertising agency. I've worked there for four years.

Tomoda: I come from an art university, and work as an art director at the same advertising agency as Miura. I went to graduate school, so I joined the company at the same time, and am the same age.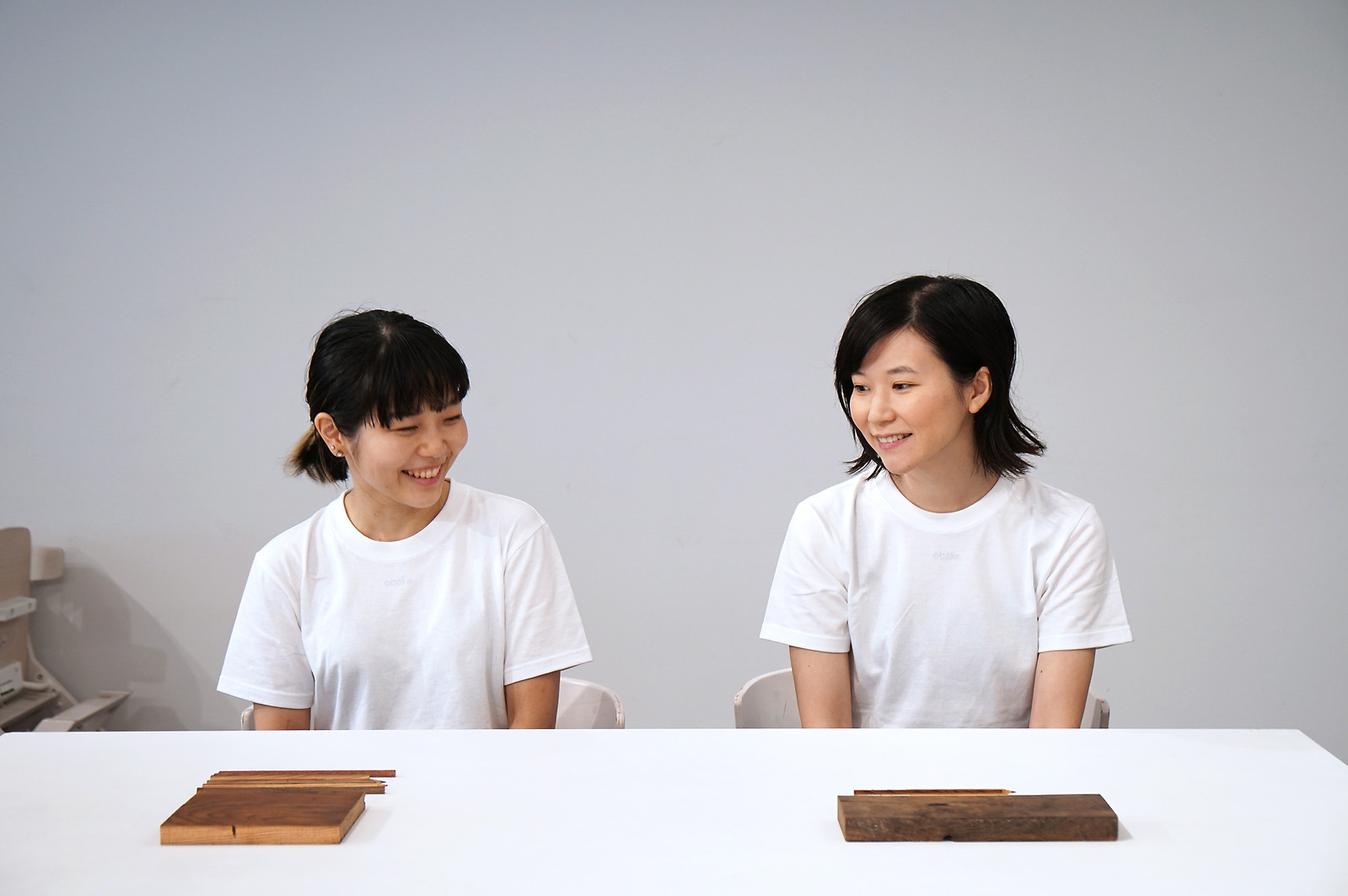 Natsuki Tomoda (right) and Mai Miura (left) of OBAKE, winners of the Grand Prix in the KOKUYO DESIGN AWARD 2020
――

What prompted you to enter the KOKUYO DESIGN AWARD?

Tomoda: Having been an art university student, of course I'd known about the KOKUYO DESIGN AWARD since I was at university, and had entered it many times. Because people from KIGI have been judges for the past few years, I wanted to become a finalist someday and meet them face-to-face.

Miura: I'd also known about the KOKUYO DESIGN AWARD since a long time before, having heard of it through my university seniors. Even after I joined the company, there were people around me taking on the challenge of entering. In fact, it was a colleague who'd joined at the same time as me who won the Merit Award in 2015 with "Hakanaku, utsukushiku," which was later turned into a product. Just as I was thinking I wanted to try the challenge too, I found out that Mr. Tane has joined the award as a judge, so I thought it was a competition I really had to enter.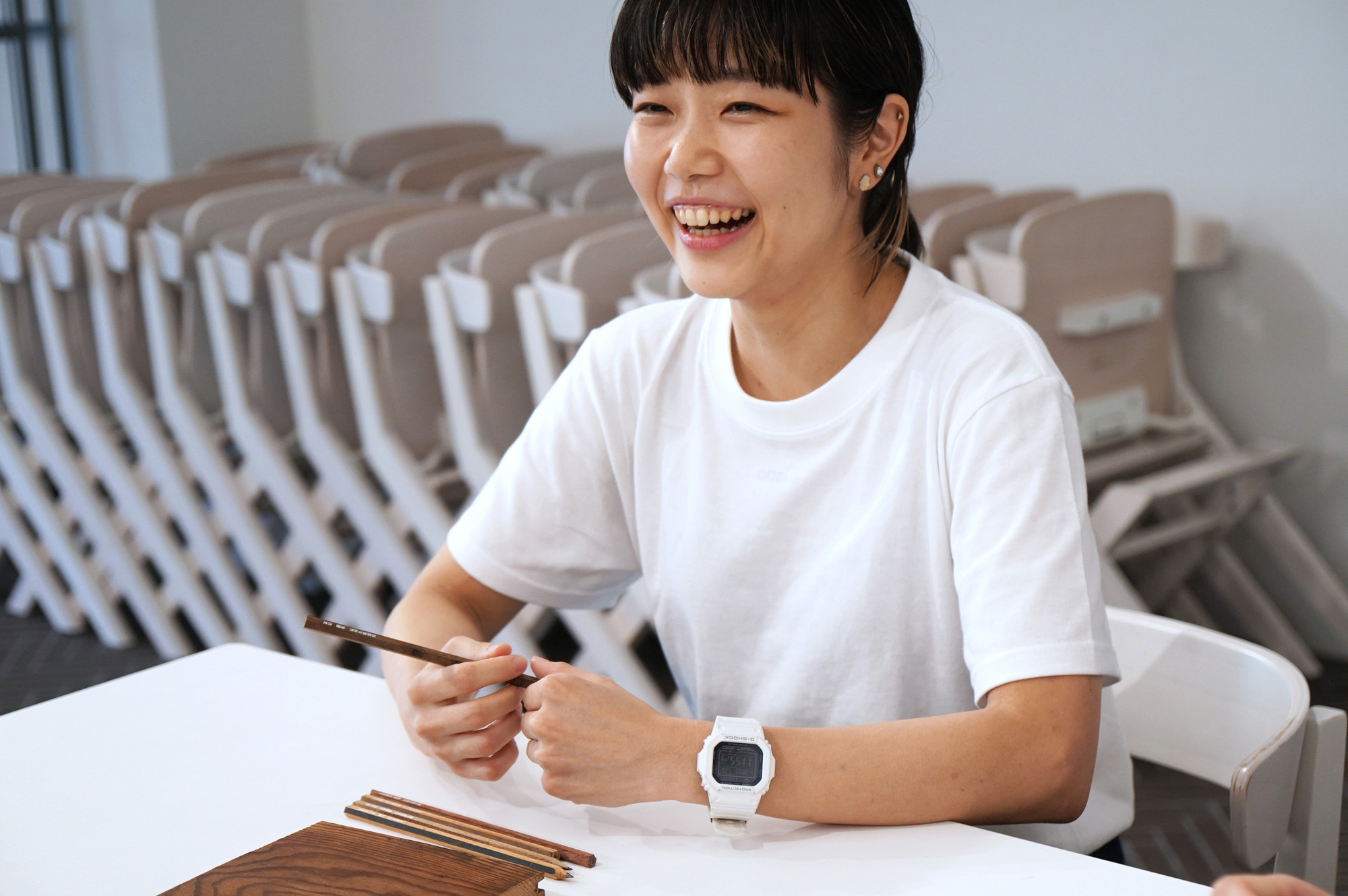 ――

How did you first come up with the idea for the prize winning "Somewhere, Sometime?"

Tomoda: I initially thought a pencil might be good as a motif, but I didn't have any concrete concepts or ideas. A few days before the deadline, Miura came up with the idea of turning scrap wood into pencils. After that, we dedicated ourselves to working nonstop to create an entry.

Miura: I think we came up with about 30 to 40 ideas in all. After exchanging ideas, I thought about how we could convey what made them good through naming and wording, and Tomoda thought about how we could convey them graphically. Then, we designed presentation sheets to clearly convey the intentions behind the ideas. We created 15 draft entries in the end. "Somewhere, Sometime" was one of them.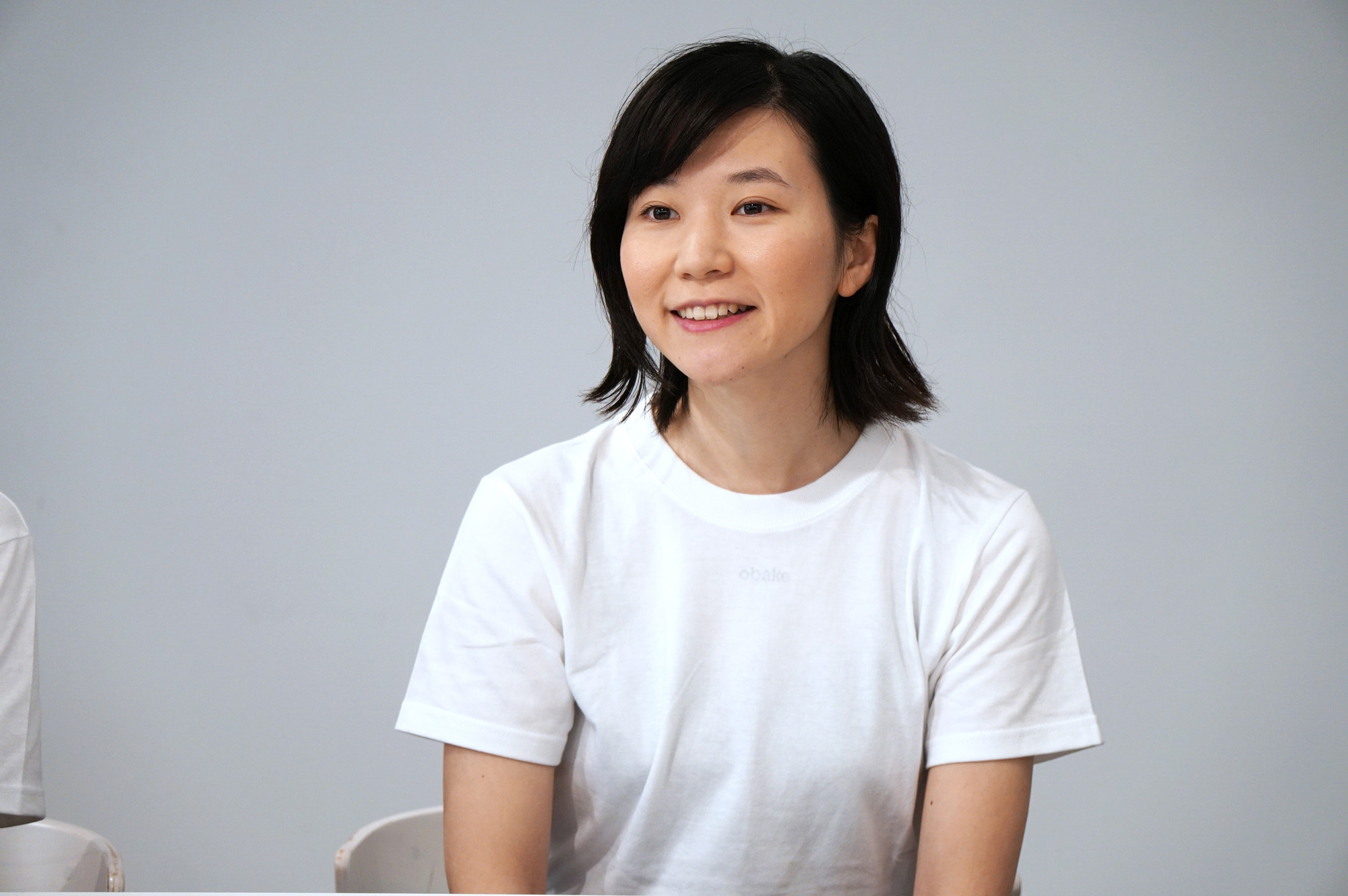 ――

How did you refine and review the idea of pencils made of scrap wood?

Miura: I thought how we interpreted the theme "♡" would be a very important point. Was it the shape of a heart, the meaning of a heart, or a heart for the users? While thinking about the various ways to shed light on the theme, I dug deep to find out what kind of interpretation fitted "♡" the best.

Tomoda: Because we usually work on creating advertisements, our ideas tend to prioritize communication over how products look. Consequently, I struggled with how to create the three-view drawing in the presentation sheet that we submitted as our entry document.
The product is a pencil, but I didn't think that simply drawing a picture of a pencil would communicate our intentions. I was struggling right up to the deadline, but in the end, in order to show that the manufacturing process wouldn't be unreasonable, I submitted a picture that would help people visualize how the pencils would be made. I thought it would be good if we gave meaning to the manufacturing process itself.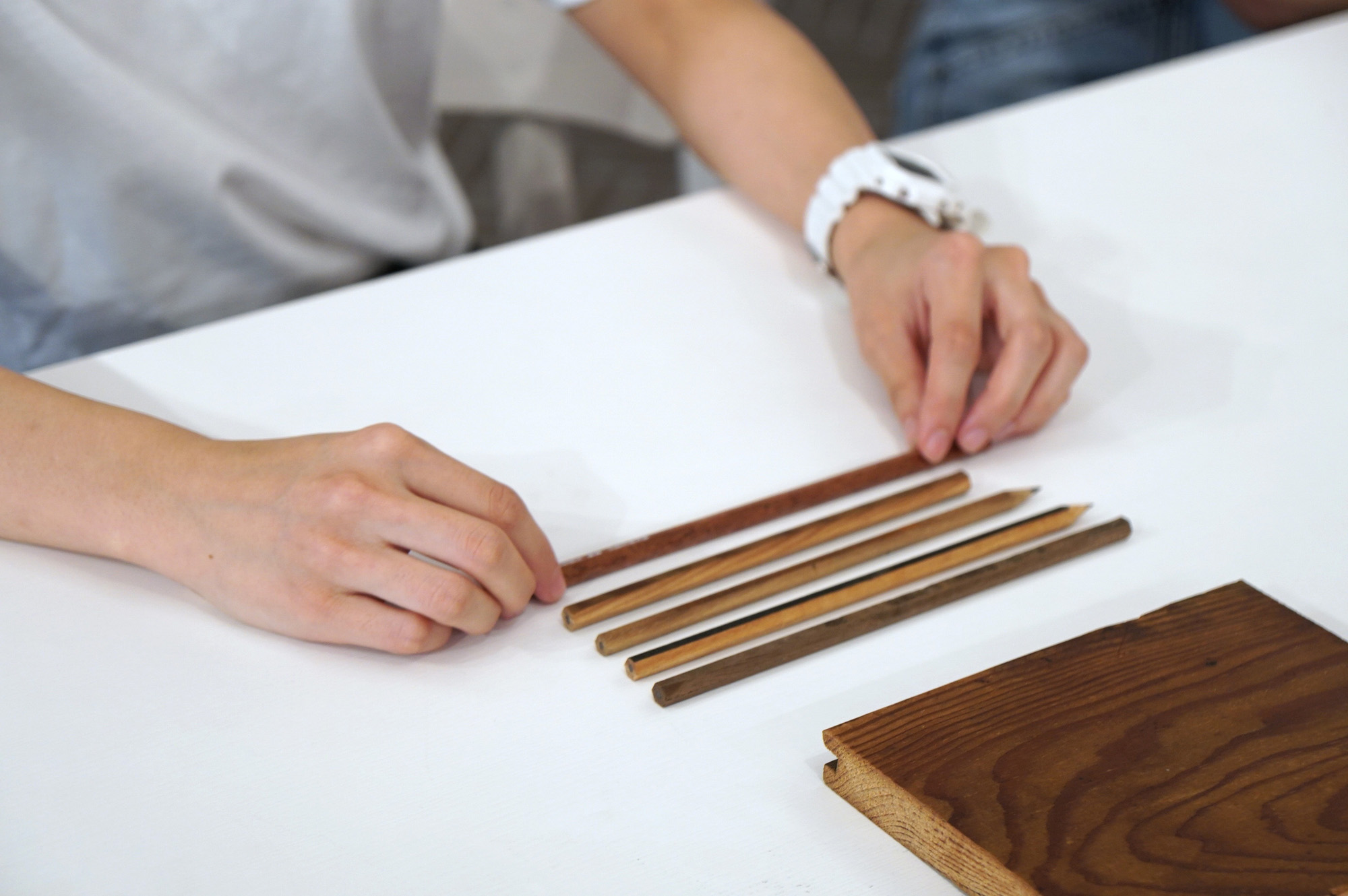 ――

What did you think when you were notified that you'd passed the first round of judging?

Miura: Actually, I was really surprised, because I didn't think this work would be chosen in a product competition. At the same time, I was anxious for a while, wondering why our work had been selected and what the judges had liked about it.

Tomoda: I was the same. I only knew that we'd passed the first round of judging and didn't know why, so I was really worried about what aspects to hone for the final judging.
Nevertheless, I thought I should go look for some scrap wood, so I went to a scrap wood dealer in Nagano Prefecture. There, I was able to learn various things about reusing scrap wood that we didn't know at the time. I think this input led to later elaborations.
――

How did you review your work for the final judging? What aspects did you put particular effort into?

Tomoda: We had a lot to think about. Can we really make it? How do we make it? If we put wording in the product, what should we put in and where? How far should we make people imagine the original form of the material? Things like that. The thing we spent most time on was how to connect the product with "♡."
If you heard about "pencils made of scrap wood," I think you'd generally think they were a service for keeping a specific memory. For example, "Grandma's house is going to be pulled down, so let's make some pencils out of the pillars and give them to people as mementos." This is very easy to understand, but we wanted to stick to the concept of "People who don't know what the scrap wood was originally like will keep the memories going by holding the pencils and imagining what they once were." However, I was also aware that this concept was difficult to understand, so I was very worried about how we should communicate it to many people.

Miura: I thought it was interesting that there was a "♡" in a place you could imagine, and that everyone could have their own different "♡" even if they held the same, single product.

Tomoda: I knew we'd be okay with this concept when we got some friends to draw pictures. We gave them a mock-up pencil that we'd made using scrap wood, and asked them to imagine the pencil's past life and draw a picture of it. When we looked at the collection of pictures, we saw they'd imagined completely different scenes, and I thought, "This can work!"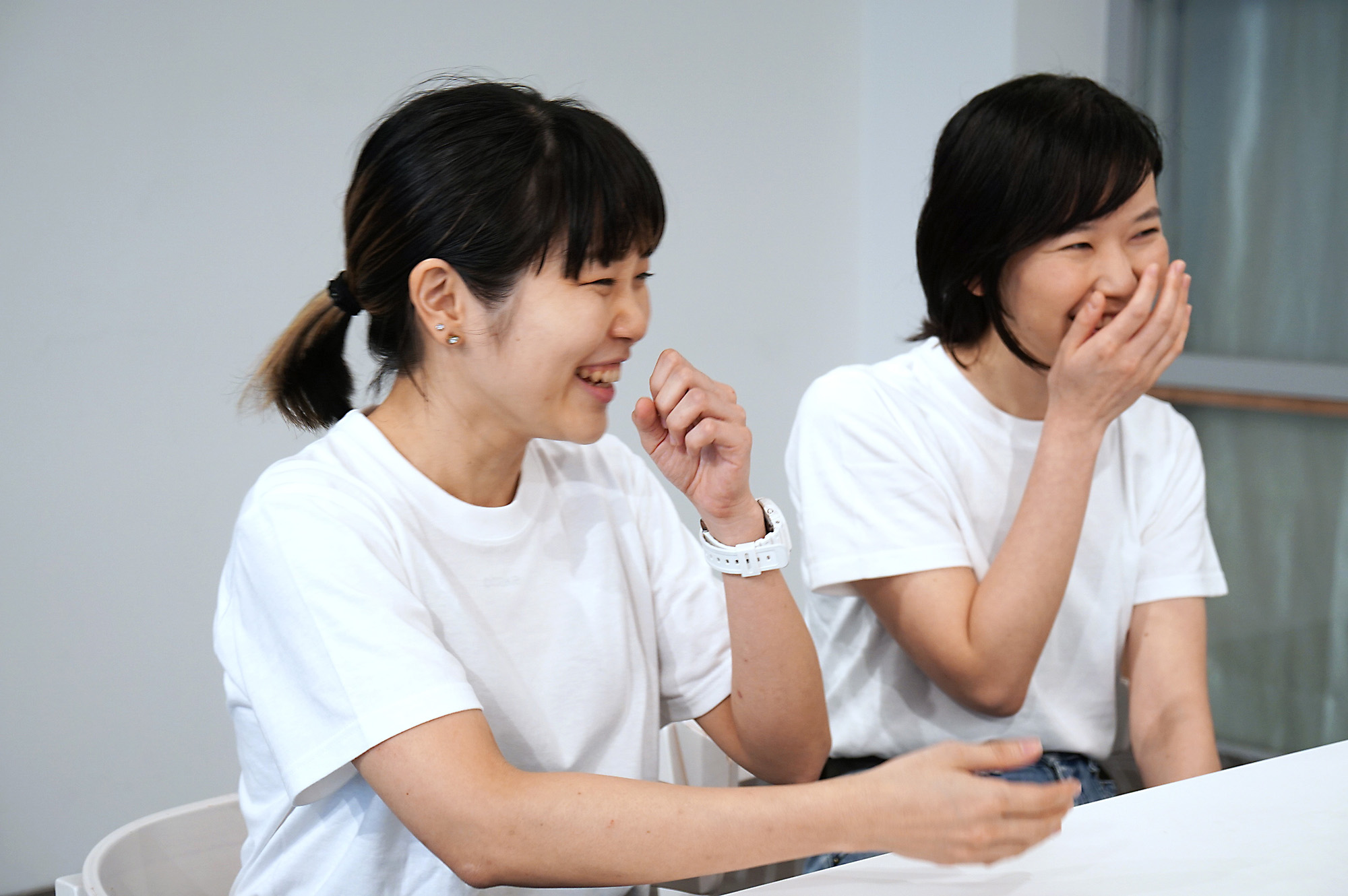 ――

It was suddenly decided that the presentations for the final judging would be done online.

Miura: Because it was the first time for us to have a presentation video reviewed for the final judging in a competition, we re-shot it dozens of times.

Tomoda: Even though we knew it wasn't a big issue for the judges, we took great care over the picture quality and how what we wanted to say came across.
――

Did any comments in the final judging leave a particular impression on you?

Miura: I was very happy to be told by Mr. Yanagihara that although the entry hadn't grabbed him in the first round of judging, lots of different images had suddenly started popping into his head when he saw a mock-up.

Tomoda: Mr. Tane said, "In view of the way the world is now, we should give the award to this entry as an expression of KOKUYO's stance." I was glad that he picked up on that even though we hadn't talked about anything like it in our presentation. It might have been even better if we'd been able to explain that...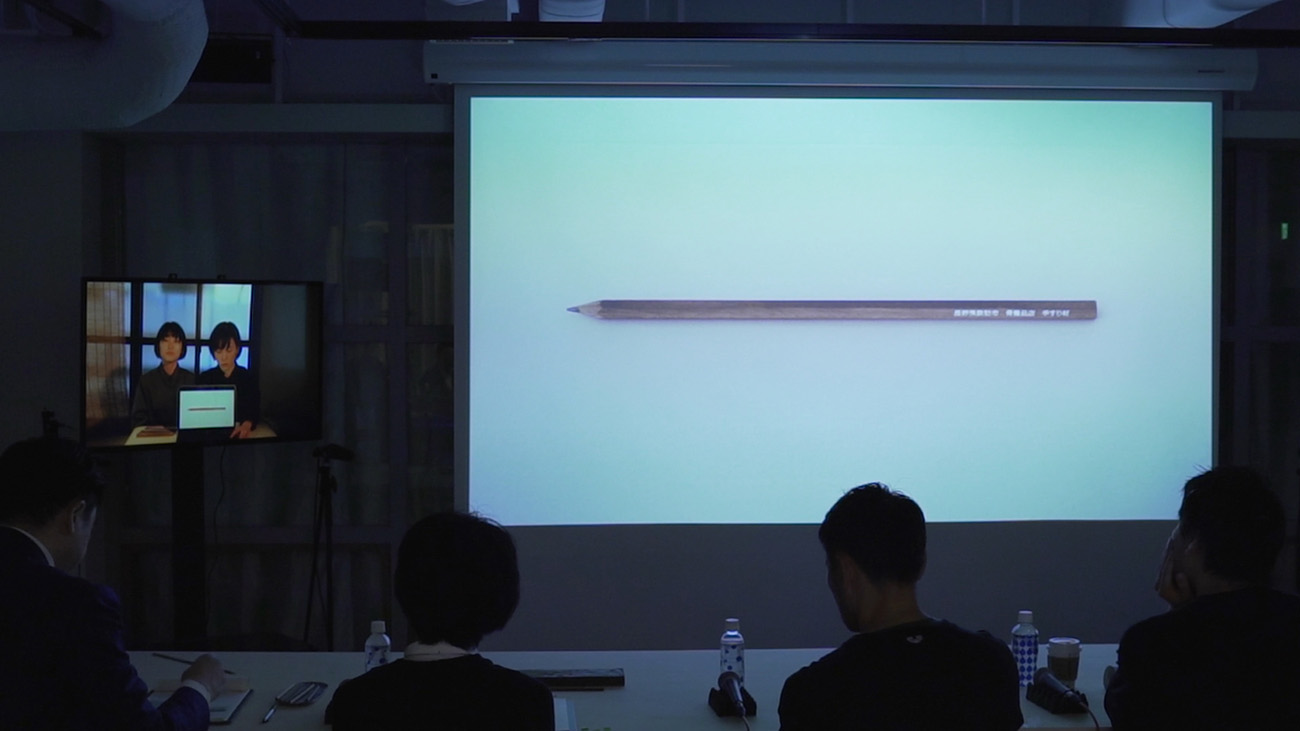 Image of the final judging
――

Has anything changed for you since winning the Grand Prix?

Miura: We meet up and talk to each other more often. A big step forward was that winning the Grand Prix made me feel more confident about how I thought about and did things.

Tomoda: Our activities also started to get more attention. In order to keep on working as OBAKE, we make and sell T-shirts and socks bearing our logo, do artistic activities, enter competitions, and make other things that are a little removed from our work.
I want to do what I want to do and enjoy the moment, rather than working toward some kind of goal.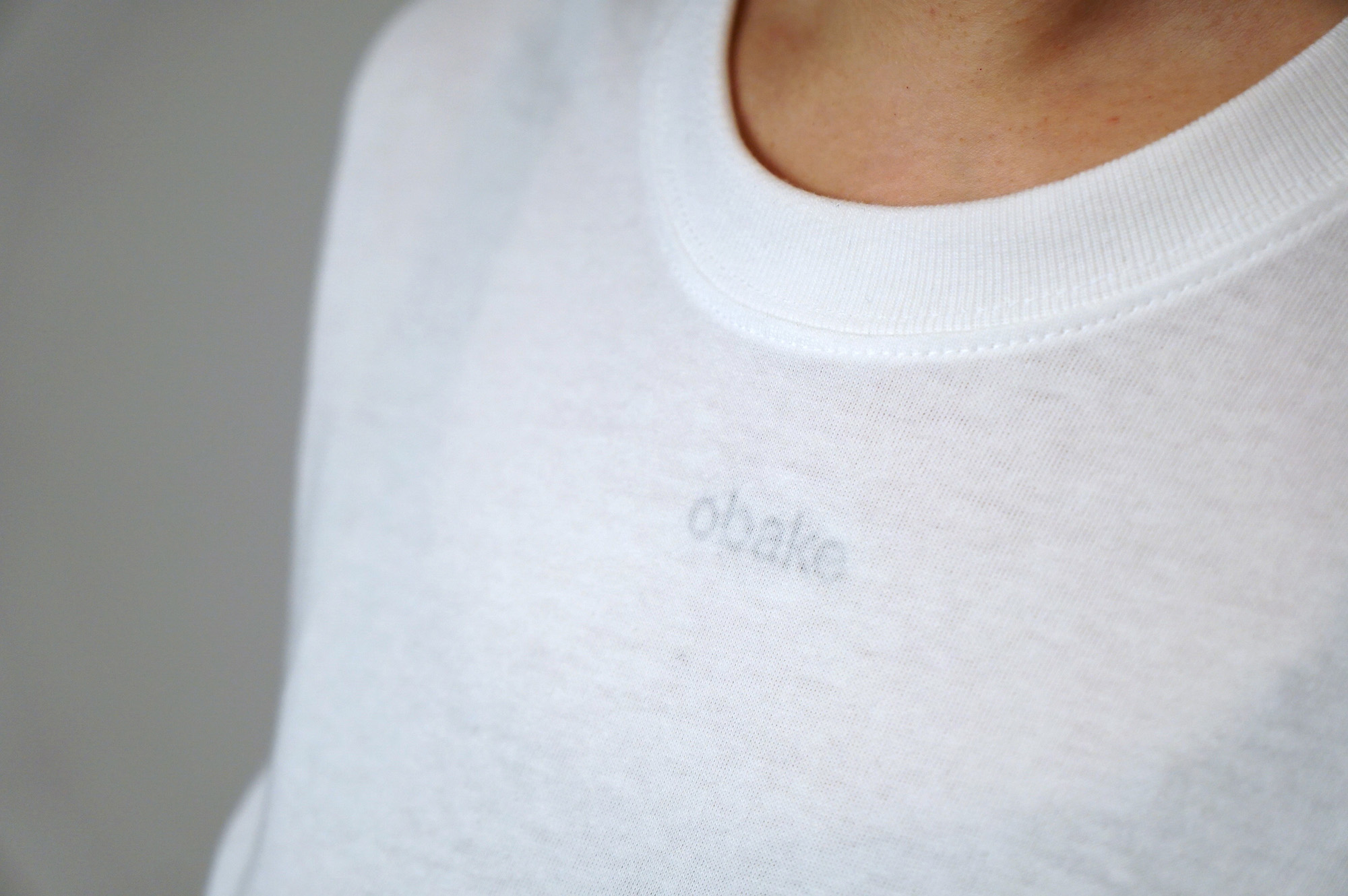 ――

The process for turning the entry into a product is under way. Tell us about any expectations or requests you have about that.

Tomoda: Each and every step in the process of creating a product is proving to be a lesson for me. The makers' craftsmanship and the very way they work inspire me.

Miura: In turning the entry into a product, I'd like care to be taken over the idea that people who will hold them should be able to imagine the past life of the pencils. I'll be happy if the concept can be given form as a product, so it doesn't end up as just a concept.
――

Finally, do you have a message for anyone thinking of entering the KOKUYO DESIGN AWARD?

Miura: I think what's good about the KOKUYO DESIGN AWARD and sets it apart is the two-stage assessment, where the first round of judging mainly looks at the concepts and the final judging also considers value as a product. It's hard to come up with an idea or a concept in your head and give it form as an actual thing, but it's great fun, too.

Tomoda: Even if you think something looks great on your PC screen, it might not make any sense or work well when you actually try to make it. So, it might be a good idea to get an image of the final product early on, as if you were going to make a mock-up starting from the application stage.
――

Congratulations on winning the Grand Prix! Thank you very much.